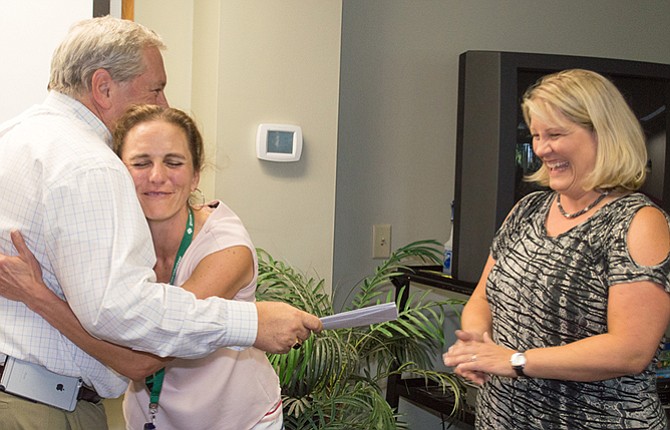 Nearly 40 local not-for-profit organizations were the beneficiaries of more than $52,000 in checks from Mid-Columbia Medical Center during an event celebrating the hospital's unique community "tithing" program.
Established in 2001, MCMC's Employee Community Tithing Fund allocates dollars to local organizations and programs based on the number of hours that hospital employees donate to their causes.

The giving program only kicks in after years in which the hospital exceeds its net budgeted projected earnings.

When that happens, the MCMC Board of Trustees tithes 10 percent of the excess funds back to the community.
The remaining dollars are used to improve technology, expand services and fund projects aimed at improving community health.
The last year donations were distributed from the fund was 2011.

Since 2001, more than $302,000 has been distributed to local organizations based on more than 51,000 hours volunteered by MCMC employees on their behalf.
"We want to encourage our employees to volunteer in their
communities," said MCMC President/CEO Duane Francis."Linking our tithing funds to our employees' volunteer efforts enables us to do that while also helping us grow our commitment to improving the health of our communities."
In 2014 MCMC employees volunteered 7,051 hours to local groups ranging from CASA and Dufur Volunteer Fire and Ambulance to The Dalles Community Meals. The organizations benefiting the most from MCMC volunteer time were Home at Last, AYSO and Wonderworks.
"Tithing ceremonies are among my favorite events at MCMC," Francis said. "They give me the opportunity to gather with people who are doing really important work in our communities, and that includes many MCMC employees."