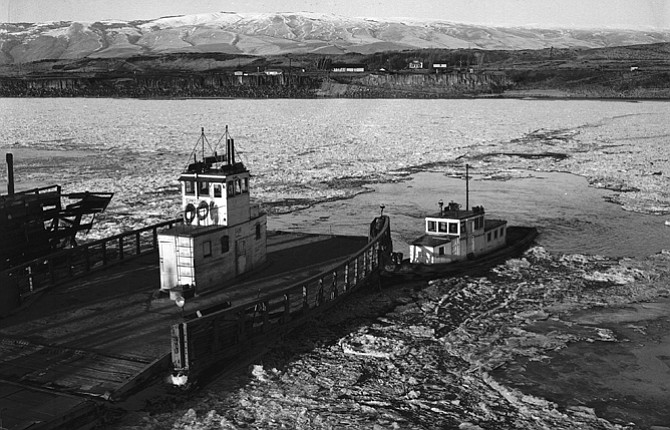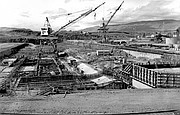 March 1
20 Years Ago-1995
Every chance he gets, Wasco County Sheriff Art Labrousse encourages people to report crimes, even if they consider them minor. That message seems to be hitting home, he said, and may be behind the surge of crimes reported in 1994. What are considered serious crimes against property — burglary, larceny, vehicle theft and arson — went up from 233 in 1993 to 373 in 1994, or by 140 more reports. As Labrousse and Lt. Bill Lennox explained, the more crimes deputies hear about, the better the chances of catching criminals.
The man who helped raise more than $3.5 million for the Gorge Discovery Center has called it quits. Citing personal reasons, the non-profit Citizens for the Gorge Discovery Center Executive Director Scott MacFarlane delivered a written letter of resignation to his executive board last Thursday. At a meeting Monday, the board accepted the resignation. "Scott has given 4 ½ years of dedicated service to this project." Said Discovery Center Executive Board Treasurer Jill Durow. "We wish him well in his future projects and we're looking to the future."
40 Years Ago-1975
Dufur and Maupin have filed applications for federal funds totaling $400,000 for major public works projects, Wasco County Planner Ron Bailey said today. Dufur is asking $300,000 to replace and develop a water system, to improve drainage, and improve the city park. Maupin is asking for $100,000 for the reconstruction of the East Maupin water lines, Baily said.
Wasco Electric Co-Op Inc, in The Dalles has received a $474,000 loan from Rural Electrification Administration (REA), Oregon congressman Al Ullman reported Thursday. The loan was made at the low interest rate of two percent because of the wide area and the number of consumers served by the cooperative.
60 Years Ago-1955
The Red Cross blood drive yesterday in The Dalles fell 20 pints short of its goal of 200 pints. With 209 potential donors turning up in the rainy weather, 180 pints of blood were obtained. Local Red Cross officials received an urgent request for rare types of blood yesterday from the Portland blood bank. The supply of negative blood types is so depleted that, with an emergency call, the reserve would be completely gone.
W.H. Marsh on Chenowith road lost a three-year-old heifer Saturday afternoon, which he said was caused when his herd of cattle stampeded after they were frightened by a low flying Air Force jet plane last Tuesday. Previously Marsh lost an immature calf that was born early because of the incident. Mrs. Marsh, who said they've notified Larsen Air Force base of the incident, said, "Each morning the cattle seem to be stiffer and don't care whether they eat or not." Fifty of the cows of Marsh's herd were heavy with calves, due to give birth in March or April.
80 Years Ago-1935
Chief Willie Yallup, accompanied by two other Indians from Rock Creek, and an interpreter, left here this afternoon for a conference at Portland with Robert R. Rankin, attorney, who has aided Indians of this region in several former attempts to keep or obtain fishing rights on the Columbia River. "Through John Billy, their interpreter, and Indian resident of Celilo, Chief Yallup and his companions declared they would seek Rankin's aid in obtaining suspension of state license fees now charged Indians engaged in commercial fishing. Under laws passed three years ago and subsequently the Indians are now charged $5 per season for commercial fishing privileges, which they formerly enjoyed without paying a fee.
The first "baby bond" or government saving certificate, of a $500 denomination, was sold here this morning at the local post office, J. B. Kirk, postmaster announced. Today was the opening date for the sale of the certificates. Several other smaller certificates also were sold and a number of inquiries were made by persons wishing to invest their savings. The bonds handled through the local office are in denominations of $25, $50, $100 and $500, and the interest is based on a ten year maturity plan.
100 Years Ago-1915
It is not generally known that Clyde T. Bonney, school superintendent of Wasco County, does all of his own supervising of schools, thus saving the county $3000 annually. Owing to the size of Wasco County, Mr. Bonney is entitled to two supervisors whose duty it would be to visit the schools and report their work and progress to the superintendent. The salary provided for the supervisors, according to the state law, is $80 per month and their traveling expenses.
The days of pioneering have not yet passed for the residents of interior Oregon. Andre Droblitz, a Hungarian homesteader, residing a mile and a half from the city of Madras, who has for several years, worked in the scouring mills in this city during the summer, wanted to borrow some money with which to improve his farm and he decided to come to the Dalles this week to get it. He had no money with which to purchase a railroad ticket and notwithstanding the fact he is 65 years of age he started for The Dalles on foot and accomplished the journey of 90 miles in three days, an average of 30 miles per day.