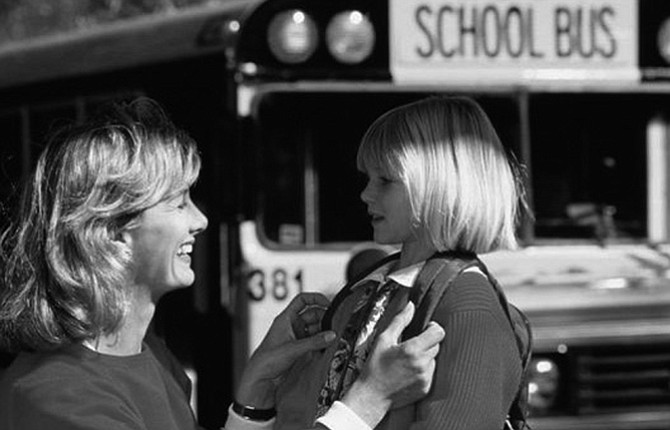 Four years ago, Gov. John Kitzhaber proposed the "40-40-20" goal to give Oregon a more skilled workforce.
His vision was to attract high-tech firms and other businesses by offering them highly trained employees that could meet production needs.
The problem with the governor's goal, which became state policy in 2011, was that community colleges continue to be underfunded.
And that has made it almost impossible for educators to meet the mandate by 2025 that:
• Forty percent of adult Oregonians earn a bachelor's degree or higher;
• Forty percent hold an associate's degree or vocational school credential; and,
• Twenty percent or fewer earn only a high school diploma or its equivalent.
Schools have been tasked with entering into achievement compacts to ensure progress is being made toward the education goal.
In addition, public and private partnerships have formed to enact programs that help students understand the real-life applications of science, engineering, English and math.
Kitzhaber's education goal is ambitious given that 25 percent of students who now start high school across the nation drop out before graduation.
But it is a worthy goal considering that 35 percent of American teens who do not earn a diploma do not receive any form of higher education training, and earn only 60 percent of what a college graduate makes each year.
The sad truth is that Kitzhaber's goal has become another unfunded mandate.
The same can be said for President Barack Obama's call for five million more community college graduates each year. He wants to have the highest percentage of graduates in the world by 2020.
However, Oregon currently ranks 47th in the nation for its funding of community colleges, which customize programs to meet workforce needs in their respective locations.
Columbia Gorge Community College and 16 others across the state have long been front-line help for students who are disillusioned with the higher education process.
These institutions offer lower tuition costs and have career-oriented programs that can get people into family-wage jobs within a relatively short period of time.
Increasing outputs from community colleges, which educate nearly half of all undergraduates across the country, can only happen when they receive an equitable share of overall education funding.
State monies are especially important to community colleges, which receive more than half of their operating funds from state and local sources.
And these institutions are struggling financially due to the fact that the state's investment has fallen below the 2007 level even when the need to improve the delivery of education has grown in a highly competitive and global marketplace.
In 2014, CGCC was allotted a 1.7 percent share of the $465 million in state funding for the current biennium, down from $500 million in 2007.

Although the focus of this commentary has been on community colleges, our editorial board doesn't want to ignore the need for more funding at all levels of education.
After all, the framework for success is built in the early years of a child's school experience.
If positive revenue forecasts for Oregon become reality, we urge state legislators to make education funding their top priority. Several Democratic leaders have proposed an increase in the $7.24 billion budget for K-12 schools by 9 percent over current funding and 5 percent over Kitzhaber's budget plan. Early indicators are that economic growth will produce 11.2 percent more in tax revenue. And that will give the state $1.5 billion more to spend without raising taxes. Let's fund the mandate given to our educators by Kitzhaber and Obama.