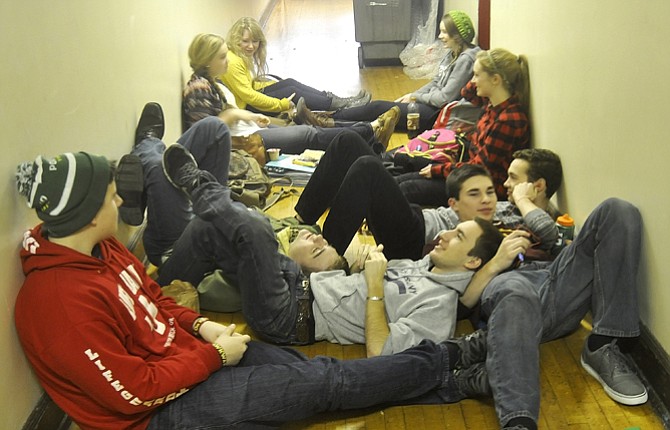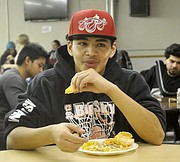 Educators, community leaders and health care providers say Wasco County children are suffering from an "epidemic" of being overweight and obese.
Wasco leads the state in obesity rates, meaning children here are not only living shorter, less happy lives, but are costing taxpayers more money taking care of their unhealthy habits, according to county healthcare providers.
More than 30 community leaders gathered last week as the first step in producing tangible fixes to the county's obesity problem.
Members from the governor-appointed Oregon Solutions taskforce gathered representatives from the area's school districts, hospitals, planning committees and food providers to determine why more children here are overweight than anywhere else in Oregon.
According to county health department data, 38 percent of school-aged children in Wasco County are overweight or obese, compared to 24 percent statewide.
With this area frequented by tourists who flock to the hiking and biking trails, windsurfing and other recreational opportunities, some in the room said they were puzzled by the high obesity rates in children.
"I was floored when I saw the data, I thought 'Can this be correct?'" said Dan Ericksen, former Wasco County Commissioner.
Ericksen was appointed by Gov. Kitzhaber as a co-convener of the program and the group plans to meet monthly until they agree on an action plan. State funds would be available to implement changes.
He and Dr. Mimi McDonell of the North Central Public Health District point to data linking obesity rates with high poverty.
According to data comprised by state officials and presented at the gathering, Wasco County has higher poverty rates, 76 percent, than the state's, 51 percent, and nation's, 48 percent, averages.
The group broke into four groups and brainstormed on potential fixes to the epidemic.
Some common ideas included creating more bike lanes and sidewalks around The Dalles, increasing recreational opportunities by building a covered swimming pool or gym, giving free healthy cooking classes at schools and the community college and banning sugary sweet beverages at state-funded institutions.
One controversial idea the groups shared was enacting a local tax on sugary sweet beverages like sodas that would make consumers think twice about purchasing them and offset the more than $1 billion spent nationwide each year marketing them to kids.
One group even recommended sodas be sold behind the counter like cigarettes and liquor.
Members also said it would be helpful if wages improved, raising working families above the poverty threshold and making obesity less likely for their children.
During a video shown at the beginning of the meeting, Rep. John Huffman, R-The Dalles, pointed to the rising state-funded health care costs of taking care of obese and overweight children as a reason to take action.
"The obesity epidemic is having a direct impact on The Dalles and Wasco County. We are seeing this impact on state health care budgets," he said.
Dr. Vern Harpol with the county health district said if Wasco County residents were suffering from a chicken pox or a flu outbreak, millions of dollars would be available to curb the trend, but not so with obesity.
"We have really been struggling to find any dollars available, and the truth is there is just not really anything out there for obesity, even though it is costing us millions. It just doesn't make sense," he said.
He and others pointed to data showing it costs about three times more to take care of obese and overweight children than healthy kids and about seven times more to take care of obese and overweight adults.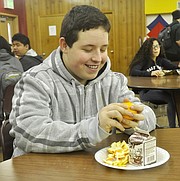 During a video shown at the beginning of the meeting titled, "Fit in Wasco: The Childhood Obesity Epidemic in Wasco County," students in North Wasco School District said part of the problem is unhealthy food options available at the schools' cafeterias.
North Wasco School District Superintendent Candy Armstrong said students are picky eaters, and are hesitant to actually eat the healthy options available in the cafeteria.
"As we try to move to more fresh fruits and vegetables, a lot of time we are finding that they end up in the garbage," she said. She added that high schoolers can leave campus to buy fast food, and many do just that.
McDonell, who is also an American Board of Obesity Medicine diplomat officer, said officials need to be careful not to use the "F word," or fat, when addressing the problem.
She said obesity is a medical condition defined by a Body Mass Index chart, showing healthy weight for children of varying height.
"Obesity is not a character flaw," McDonell said.
The group will meet again during the first week in February.