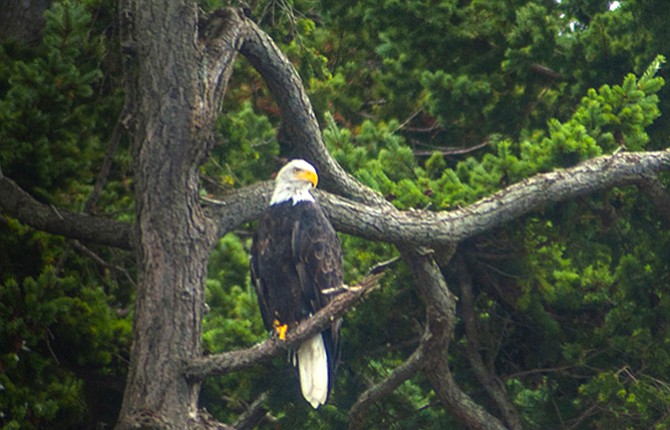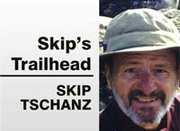 Hey, the bald eagles are back and their numbers are increasing daily. Oregon and the Columbia River Gorge are on the migration route for bald eagles from everywhere from Alaska, Yellowstone National Park, California and Arizona.
Add in a salmon run up the Klickitat River and we have a little bit of Alaska going on in our own back yards. Yesterday Janet and I did quick bird count by taking I-84 to The Dalles Dam Visitors Center on Bret Clodfelter Road and counted a total of 25 bald eagles. Then it was off to Lyle, Washington and the Klickitat River. There we counted another 17 eagles without getting out of our car.
I want to tell you how amazing this is. In the 1950s and 1960s seeing a bald eagle was extraordinarily rare. By 1963, mainly because of the widespread use of DDT, bald eagle populations had fallen to just 500 breading pairs in the entire lower 48 states.
But a book written by Rachel Carson in 1962 saved the bald eagles from extinction. "Silent Spring" put the spotlight on the culprit decimating the bird population, DDT, one of the most widely used pesticides in the U.S. In 1972 the Environmental Agency took the unprecedented step of banning manufacture or use of DDT.
In 1963 there were only 500 breading pairs of bald eagles in the entire continental USA excluding Alaska. In 1973 they were listed as an endangered species, except in Michigan, Minnesota, Oregon, Washington and Wisconsin, where they were listed as threatened.
With DDT banned, the eagle populations grew. By 1995 their numbers were high enough that they were upgraded to threatened in all the lower 48 states. As of June 28, 2007 their numbers had risen to just over 10,000 breading pairs and bald eagles were removed from the endangered and threatened list.
We learned a hard lesson and have strict laws to protect this national symbol for generations to come.
It is illegal to kill, harm, or trap any bald or golden eagle. It is also against the law to take any part of their nests or eggs. The Lacey act continues to protect these birds by making it a federal offence to take or possess any part of the birds without special permission.
One of the best places to check out our local and not-so-local bald eagles is at The Dalles Dam Visitors Center, where you don't even need to get out of your car to see the birds. Be sure to take binoculars to see the show.
Cross the bridge and go to Lyle, Washington for my two favorite spots: You can park in the Rails to Trails parking lot and head north up the easy paved path. It is just 1.5 miles to Fisher Hill Bridge, with eagles most the way. The bridge itself offers an outstanding aerial view of the river going through a basalt shoot.
For a shorter trail, drive over the bridge in Lyle and take an immediate right hand turn up Old Hwy 8, drive about .25 miles and you are at the trail head for the Balfour Klickitat Park. The trails here are also paved and you can do an easy loop with lots and lots of bald eagles perched in the trees. My favorite route is to take the upper trail that heads east. Follow that for a couple of hundred yards to a sign pointing up an old farm road. The sign says Eagle Viewing. Walk up this grassed-in road and in 200 feet watch for a branch of the road heading to the right. Follow this to a basalt walled bird blind and you should be able to watch an amazing show.

The earlier in the morning you go the better the viewing. Wear warm clothing, takes lots of snacks, binoculars and camera.
And think good thoughts about Rachel Carson.