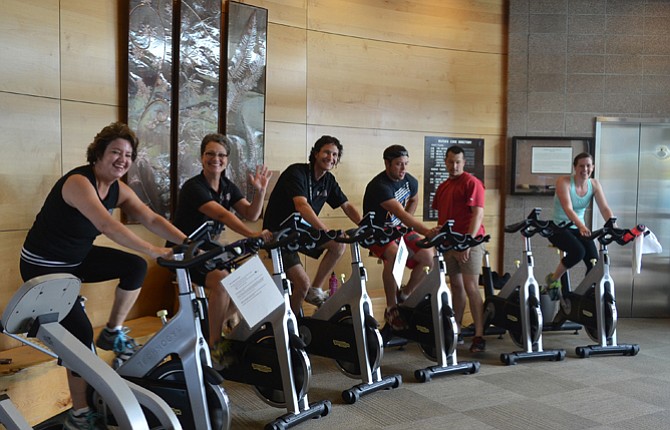 The Mid-Columbia Health Foundation recently received a donation of $3,431 from the staff and patrons of Water's Edge as part of an event called W.E. Pedal.

Staffers at Water's Edge wanted to do something to raise money for the Water's Edge Medical Fitness Scholarship which allows patients who are prescribed exercise but can't afford a gym membership, to use the Water's Edge facility at a discounted rate. The scholarship is awarded quarterly and carries anywhere from 15-30 scholarship recipients at a time.
The W.E. Pedal idea was a natural fit for the staff at Water's Edge, as many of them are bike and recreation enthusiasts. 121 people pedaled to reach their pledge amounts bringing in enough money to cover about ½ of what it takes to fund the scholarship for a year.
Cousin's Country Inn donated a one night stay at The Ocean Lodge in Cannon Beach as a grand price for participants; Water's Edge Exercise Specialist, Matt Eby, was the winner of that prize.
To find out more about the Water's Edge Medical Fitness Scholarship Fund please call the
Mid-Columbia Health Foundation at 541-296-7275 or email mchf@mcmc.net.

Donations to the fund are accepted year round at www.mcmc.net/mchf or by mail at Mid-Columbia Health Foundation, 1700 E 19th Street, The Dalles, OR 97058.