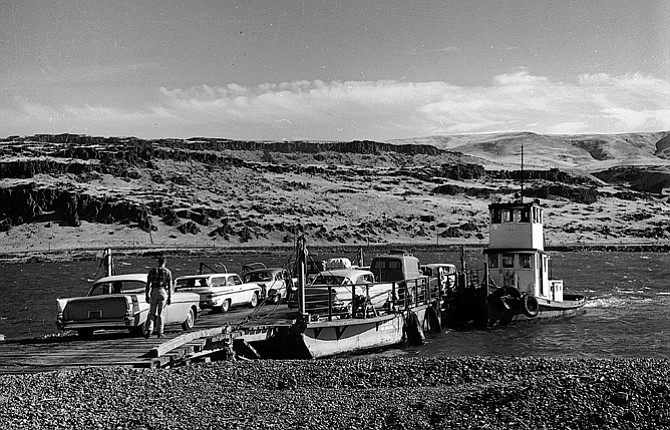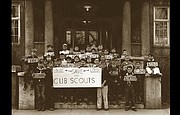 October 4
20 Years Ago-1995
More than four years in the making, the Early Childhood Center was dedicated at a reception Tuesday night. The building was funded in large part by a community development block grant. Wasco County dedicated the property for the building, which includes four classrooms and a large open meeting area. The new center will house the Region 9 Education Service District Early Intervention and Early Childhood Special Education programs and The Dalles Head Start.
By early next week topographical maps should be ready to help determine the crucial site preparation costs for a proposed regional jail in The Dalles. The six-county Northern Oregon Regional Corrections (NORCOR) in August tentatively selected as a preferred site a parcel just west of Northwest Aluminum.
40 Years Ago-1975
Peter Byrne will be autographing copies of his book, "Search for Bigfoot: Monster, Myth or Man." At an autograph party at Neva's Hallmark Shop from 11 to 2 on Saturday. Byrne has been based in The Dalles in recent years while conducting research on Bigfoot in recent years. There have been several alleged sightings in this area. He operates a "Bigfoot" exhibition here and also publishes the Bigfoot News.
National Electric Coil, Inc., Spokane, has been awarded a $395,965 contract by the Portland District, U.S. Army Corps of Engineers, to repair three turbines at John Day Dam. The work includes disassembling, repairing in place, reassembling, and testing three of the 16 turbines at the dam, 25 miles east of The Dalles. Completion is scheduled in seven months.
60 Years Ago-1955
Visible on-site construction on Harvey Aluminum's new reduction plant at The Dalles will get underway as soon after the first of the year as weather permits, a delegation from The Dalles who toured the Harvey plant in Torrance, Calif., yesterday was assured by Lawrence A. Harvey, executive vice-president and chairman of the board. Plant construction over a period of 20 months is slated for completion in the fall of 1957. The new industry will employ 500 in early stages of operation, Harvey said.
Construction of the high school wing of the new Dufur high school-grade school building is going up. The entire unit which includes a new gymnasium in the center will cost an estimated $450,000 fully equipped. The project is scheduled for completion December 27, although a scarcity of cement building blocks of which the units will be constructed may result in extension of the deadline.
80 Years Ago-1935
Students from relief families who are unable to attend high school for financial reasons can earn up to $6 per month from part time employment while attending school, through aid given by President Roosevelt's national youth movement, according to Principal Paul T. McCulloch of The Dalles high school. McCulloch said today that the local institution has a quota of 13 students, but that to date only four have applied for aid under the youth program. Eligible age for receiving benefits is 15 years and upwards, he stated.
Replacement of the old O.W.R. & N. company freight depot at First and Madison streets with a new structure adjoining the present passenger depot in the city's west end possibly may be undertaken by the railroad, according to reports reaching city and chamber of commerce officials. The proposal as yet has no official status, however, according to Frank C. Arnold, agent of the railroad. The change has been contemplated for some months, but no definite decision to make it has been reached.
100 Years Ago-1915
While walking over the railroad bridge which crosses Fifteen Mile creek at Boyd yesterday evening, J. H. Gill of Hood River partially regained consciousness. It wasn't until an hour and a half later, however, that he fully regained his mind and realized he had walked from Hood River to Boyd without knowing it. Where he spend Wednesday night he does not know. Mr. Gill, who is a prominent Hood Riverite, a retired business man, went fishing early Wednesday morning. When he failed to return home that evening it was feared he had been drowned, or had met with foul play, and 100 Hood River citizens became engaged in a search for some trace of him, expecting to find him dead, if at all.
Raiding an opium den, which is said to have been operating here for several years, the police arrested Lee Wing, the Chinese proprietor of the joint, and J. Leazer, a local sign painter, last night. An opium pipe, the oil lamp, bits of opium-soaked rags, a small dab of the drug and several "bowls" were confiscated by the officers and were held as evidence against Wing, who entered a plea of guilty in police court this morning.