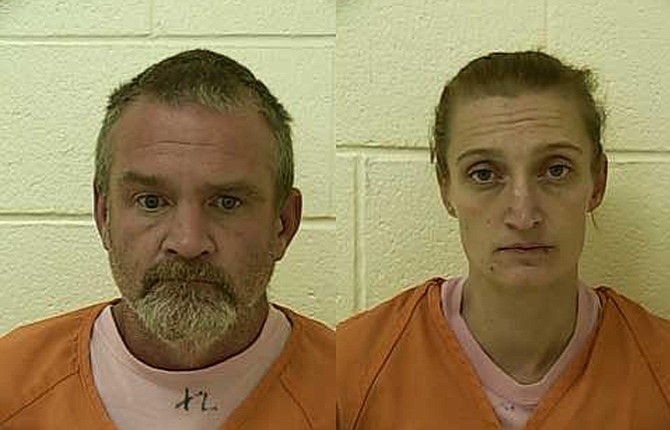 The Mid-Columbia Interagency Narcotics Task Force arrested a man and woman Tuesday on charges of delivery and possession of methamphetamine and being felons in possession of firearms.
Nicholas Mason, 45, and Mitzi Wickerham, 35, were taken into custody about 7 a.m., Oct. 6, at their 3525 Fax Road home in Dufur.
Scott Williams, a sergeant at the Wasco County Sheriff's Office, said the pair were jailed after evidence was seized during the execution of a search warrant.
He said Wickerman was also the subject of a warrant for failure to appear in court on a probation violation.
"These arrests were made as part of an ongoing investigation," said Williams.
He declined to comment on how much meth was seized at the residence while the investigation is underway.
Williams said meth and heroin are two of the controlled substances most encountered by MINT members, who come from multiple agencies.
The team is comprised of officers from sheriff's office, The Dalles Police Department, and Hood River County Sheriff's Office and serves Wasco, Hood River and Sherman counties.
Although drugs are transported from Mexico and other locations via interstate highways, Williams said they are also smuggled into the gorge by people who have arrived in the area by airplane or travelled back roads.
"We ask anyone who sees a lot of traffic going in and out of their neighborhood, or have suspicions about activities at a residence there, to give us a call," he said.
He said calls made to the MINT tip line, 541-296-1885, can be kept confidential and are a good way for citizens to help stop drug trafficking.
"People can leave us a call back number or not. It is just helpful to have them giving us information," Williams said.