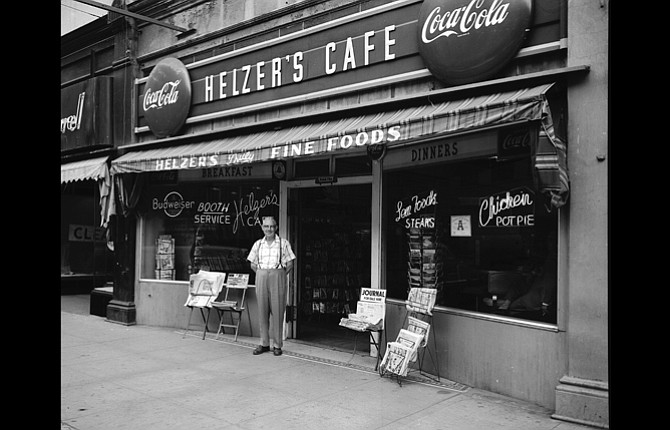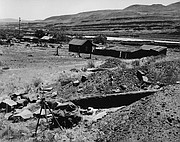 August 30
20 years ago, 1995
ANTELOPE – Converting the former Rancho Rajneesh to a state park won't work, Robert King stated flatly.
King gave the most pointed comments at a public hearing here Tuesday on state plans to put a state park, youth offender work camp and educational facilities on the Muddy Ranch, once home to the commune of the late Indian Guru Bhagwan Shree Rajneesh.
"We've gone through the Rajneeshees, now we're going through the sate. Which is worse?" said King. "I think it's the state."
The state would be more entrenched, and harder to get rid of, than a private enterprise, he reasoned.
King owns 680 acres within the nearly 65,000-acre Muddy Ranch, offered in May as a donation to the state by its owner, Montana millionaire Dennis Washington.
King seemed dumbfounded at state plans. "They're going to turn a ranch into a park. A PARK."
40 years ago, 1975
The 18th annual community steak feed of The Dalles Kiwanis next Thursday at Sorosis Park begins at 5:30 p.m. and continues until all are fed, said Eldom Emerson, the Kiwanis general chairman. Up to 1,300 persons are expected to attend.
Helen Crone of The Dalles became $50 richer Friday afternoon when her name was drawn as the first place winner in a Back To School shopping contest sponsored by the Chronicle and several area merchants. The top prize was in the form of "scrip" which may be spent at any store which participated in the promotion.
A vanishing craft? Being a baker has been a good life, says Ronald Dunsmore, The Dalles, but he hopes his five children select other ways of life. Son Joel, a sophomore in high school, is still taking his turn in the family shope and will continue. Mechanization, says Dunsmore, is making the corner bakery a thing of the past.
60 years ago, 1955
County officers this morning expressed satisfaction with the manner in which disturbances at the Wasco County Fair were handled.
The fair was reported to be one of the quietest, most orderly and best policed fairs in many years.
Sheriff's officers this year jailed drunks and disturbers in an effort to keep rowdyism and drinking at a minimum. Past practice had been to attempt to quiet the offender and send him home.
About 20 persons were transported to the Wasco county jail at The Dalles from the fairgrounds near Tygh Valley. Included were two women.
Most were arrested on charges of being drunk in a public place. A few were charged with disorderly conduct for fighting.
More than $100 in fines was collected from the drunks arrested at the fair by Justice Court yesterday.
Donated to the Children's hospital at Portland yesterday were 20 cases of canned light sweet cherries, 25 cases of canned apricots and 10 cases of canned pie cherries. The fruit was donated to the hospital by the Mid-Columbia Shrine club.
City firemen had just returned from one grass fire yesterday when they were called upon to extinguish another one.
Neither fire causued any damage other than burned grass, the fire department reported this morning.
The first fire was on Mrs. Evelyn Houghton's property at 710 Court street. Reports of the fire, the origins of which have not been determined, were received at 6:28 p.m. Firemen had just returned to the station at 6:51 p.m. when they were called upon to extinguish another grass fire at 608 East fourth street. Sparks which escaped from a covered incinerator started the second fire, it was reported.
80 years ago, 1935
Twenty women enjoyed a round of golf and luncheon yesterday at the Country club, with the days' prize going to Mrs. Ralph Nonney in the blind hole contest play. It was announced that luncheon would be served at the Country club at 1 o'clock next Thursday by Hotel Dalles.
Data compiled by the Oregon Rural Letter Carriers association, showing conditions of roads, in counties on which 219,625 people, or 73 per cent of the farm population, live, lists Wasco county as the "second worst in Oregon." Umatilla county was recorded as having the "worst roads in the state."
The figures listed Wasco County as having 186.4 miles of unimproved dirt roads and 34.4 miles of improved dirt roads, making a total of 220.7 miles of dirt roads over which mail carriers and school buses must travel.
The road committee of the Wasco county granges ... is petitioning the Oregon State Highway commission for federal road funds. According to R. H. Baldock, state highway engineer, an announcement is expected within the next few weeks outlining definite allocations of federal funds for road work. It was indicated, however, that the larger part of the amount might to toward improving the Big Eddy overhead crossing.
100 years ago, 1915
Several boys and girls who are contemplating attending The Dalles high school during the coming year, have filed their names with the office of the city superintendent of schools. They wish to work for their board and room in order to pay at least part of their expense.
Any one wiling to, or desirous of taking such pupils should communicate the conditions and nature of the work to be done, to the office of the superintendent of city schools. For a large number of these pupils it will be impossible to attend school unless they are able to secure some employment or make some arrangement for their expenses.
W. H. Geisler of Sunnyvale, Cal., assistant to General Manager James Morrow of Libby, McNeill & Libby company, who has been here for the past week looking after the company's interests in the local canning plant, departed for his southern home Saturday afternoon, via Portland.