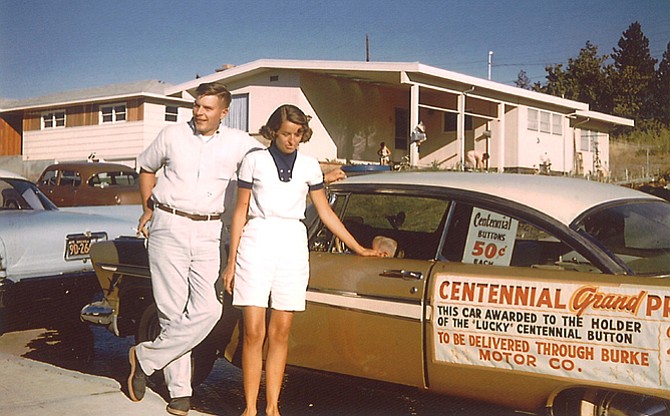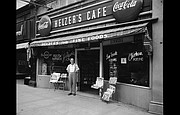 September 6
20 Years Ago-1995
Northern Wasco County PUD plans to sell $12 million in tax-exempt revenue bonds early next week to finance its half of the McNary Dam hydro plant. Bonds will be available in increments of $5,000 and some mature each year from 1998 through 2022 at interest rates around 5 to 6 percent. "In the past PUD bonds have been very popular because they are exempt from both federal and state taxes," according to PUD Accounting and Finance Manager Jim Johnson. He expects that these bonds will also sell quickly.
The newest private school in The Dalles opened this morning and is already looking ahead to next year when it hopes to be even bigger. The Dalles Secondary School will have grades six to eight this year in the First Church of God Church building at 2308 E 12th Street. There is room for 60 to 80 students in the school and Principal/Administrator Billie Beery, who decline to give and enrollment figures prior to the opening of school, said there were still openings. Next year, grades nine to 12 will be added.
40 Years Ago-1975
The Dalles High Crimson and Gray Show Band may go back to Disneyland next spring for a Bicentennial festival. Band Director Dick Dorr and the band presented a preview during the Crimson and Gray game at Amotan Field last night, and then announced the invitation. In addition, the Jazz Ensemble has been asked to perform in demonstration sessions for the Oregon Music Educators Conference Nov. 29 in Portland. The ensemble is in its fifth year. It will also perform at Disneyland in the America on Parade Pageant. The ensemble will play on a Sunday afternoon in Carnation Plaza.
A man police said they found hiding inside a local tire firm warehouse has been charged with second degree burglary and is lodged in the Wasco County Jail. A search of the inside of the Woolsey Tire building was started after officers found an area in the loading dock where boards covering a chute going to the basement had been pried away.
60 Years Ago-1955
A ranch hand is in the hospital at Prineville with a gunshot wound and a bartender is in the Wasco County jail following a barroom brawl which occurred Saturday night in Antelope. Police say Edgar William Norris, a part-time bartender, has admitted firing the shot which struck Archie Smith, a ranch worker from the Antelope area, in the left side of the chest. Norris, according to reports received this morning, was attempting to break up a brawl in the tavern when he fired several shots.
The Dalles city natatorium closed for the year yesterday after recording an attendance mark of 30,904 for the months of May, June, July, August and five days of September. Attendance increased sharply over the Labor Day weekend because of 100 degree or hotter weather.
80 Years Ago-1935
Retail gasoline prices were cut from two to two-and-a-half cents at The Dalles today by six of the major oil companies-Associated, Standard, Shell, Union, General Petroleum and Richfield. Shell, Union and General made the two-and-a-half cent cut on ethyl and second structure gasolines, dropping the price to 22 and 20 cents.
When the Wasco County grand jury convenes in special session on Monday it will have before it more criminal cases than any jury has had to deal with during the last several years, it was indicated at the office of T. Leland Brown, district attorney, today. Brown has listed a total of eight cases for presentation to the jury, his office reported. Topping the list is the manslaughter caser growing out of the fatal during here last month of Olaf Nelson, Oakridge Ore., veteran, as the result of an alleged "prank" charged to John A. Moore, of Condon, who is accused of touching a lighted match to a hula skirt Nelson was wearing.
100 Years Ago-1915
"The new federal building will be large enough to accommodate a city of 10,000 inhabitants," said Frank W. Pease, superintendent of construction of the work on the government building, in speaking today, about the plans for the structure. "Every piece of furniture and every bit of work that is being done on the building is up to standard. The building will cost approximately $80,000. It will be one of which the city may be justly proud.
With the opening of school comes a few restrictions that are considered genuine nuisances by the young American element of the city. Chief of Police Kurtz has announced that the curfew ordinance will be strictly enforced during the coming months. Hereafter children who are subject to the curfew law must be off the streets when the curfew rings. If parents wish their children to attend motion picture shows they must attend the first performance and be at home before 9 o'clock, unless they are accompanied by a chaperone.