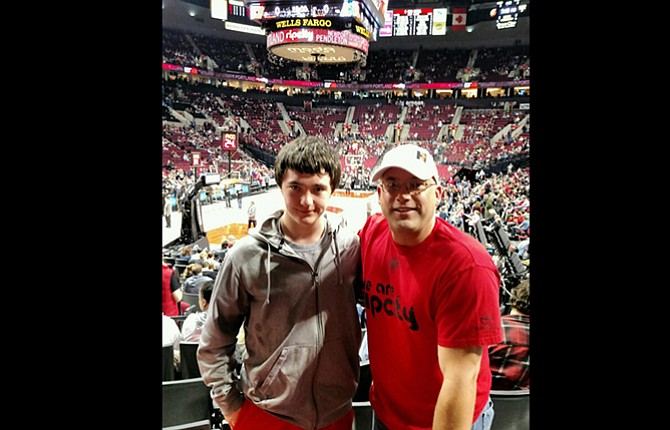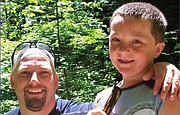 One of the longest running Big Brothers Big Sisters matches in Wasco County celebrated their eight-year anniversary last month.
Ethan was eight years old when his grandmother heard a Big Brothers Big Sisters advertisement on the radio. She was raising Ethan but needed a positive male role model in his life.
Greg Jensen, a former teacher in Idaho, had moved to The Dalles with his wife two years earlier and was looking to get involved in the community.
Big Brothers Big Sisters provided that opportunity.
"I just thought it would be a good experience for me to be able to mentor someone," Jensen said. "It's a great program. I think Big Brothers does a great job of providing things for Bigs and Littles to do. There's meeting Santa, going swimming, paddle boarding. There's all kinds of things for free, basketball tickets."
Greg and Ethan took advantage of the Big Brothers Big Sisters events early in their match but have relied less on the organization as the years have passed, instead going to Portland Trail Blazers and Boise State games.
Ethan has gone to camp in McCall, Idaho through a scholarship named after Jensen's father, who died young.
"My dad was always the guy in the neighborhood playing sports with the kids and I think that's kind of carried over, that type of mentality," Jensen said.
"He needed a guy in his life and he was definitely into sports and full of energy," he said of Ethan. "It's been neat to go to his sporting events and watch him play basketball."
With Ethan getting closer to college-aged, the two visited Jensen's alma mater Boise State last year.
"We got to go out on the blue turf, just the two of us, so that was really cool," Jensen said.
Ethan enjoys trying new things, which can sometimes come back to bite him. Knowing he doesn't like seafood but will eat vegetables, Jensen got Ethan to try calamari at Baldwin's Saloon by telling him it was fried broccoli.
"He ate a bunch of it and then when I finally told him what it was, the look on his face was pretty funny," Jensen said.
No matter what the two do, Ethan is always thankful. "He's very appreciative of what we do, if we take him to lunch, whatever. He pitches in a lot, too. I've started to pay him to do yard work. He's earning some money now, the value of a dollar and hard work and he does it with a smile. He's definitely
contributed to our overall well-being. "Big Brothers Big Sisters of the Columbia Gorge currently have 80 Bigs in its program but needs matches for 18 Littles—11 boys and seven girls. Some have been on the wait list for as long as three years.
Anyone interested in volunteering can contact Wasco County Match Coordinator Kateel Muhs at 541 296-8118 or kateelm@nextdoorinc.org.
"It's very rewarding to be a Big Brother and to be able to have someone who looks up to you and wants your advice," Jensen said. "He's given much more to my wife and I than we've given to him. He's definitely part of the family. It's been great."