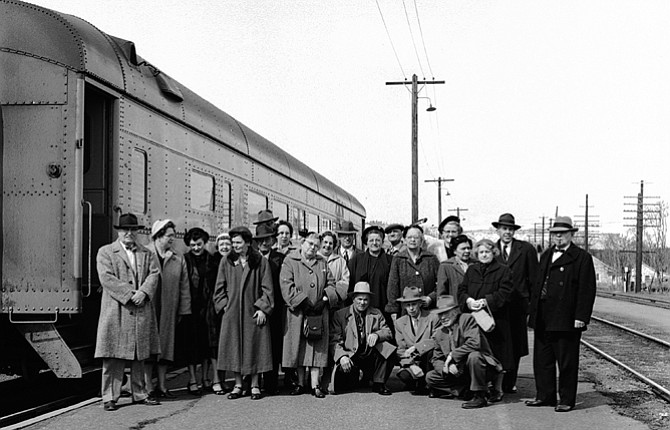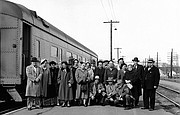 April 10
20 Years Ago – 1996
Investigators are concluding their investigation into a stockpile of explosives and ammunition found after several large blasts shook Sevenmile Hill residents April 3. Unofficial visitors are stilled barred from entering the property as the federal investigation winds down. Investigators from the U.S. Bureau of Alcohol, Tobacco and Firearms removed some 1,400 pounds of unexploded materials Tuesday from the site of a shed owned by Raymond Hamblin of Hood River where the explosion occurred.
An initiative petition to cut property taxes and cap future increases is drawing more support than Measure 5 did in 1990, a property tax foe said Tuesday. Bill Sizemore, executive director of Oregon Taxpayers United, said he expects about 20 state legislators to come out in support of the Cut and Cap initiative.
Owner Sally Temple announced plans to open a mini market at the Downtown Chevron on Third and Liberty Streets. The store is expected to open this week.
40 Years Ago – 1976
They buried a plastic bucket in Petersburg Friday containing memorabilia of 1976 in hopes that somebody in 2000 a.d. will find the contents beneficial. It was all part of a week of Bicentennial events by parents and students at Petersburg school. The bucket is sealed and covered in plastic wrap. A concrete slab will be poured over it. An aerosol can was one of the items students included on the belief that by 2000, aerosols won't be around.
Members of the Government Affairs Committee of The Dalles Chamber of Commerce have reversed their position and now stand against the breakup of major oil companies.
Cartoon: A man photographing his family says, "OK, everybody! When I say 'cheese,' do a Jimmy Carter!"
Editorial: For some time now public feeling on the prospect of continuing use o the Carnegie Library as an art center has come forth. This week Mayor Donnel Smith urged the city council to make its decision soon on whether to sell the building to The Dalles Art Club and the council called on City Manager Del Cesar to report in May on alternative housing for city offices … One of the considerations has been to house the police department in the Carnegie Building which would place the department adjacent to the courthouse and jail which the city uses … however, the location, suitability and appearance of the building make it highly desirable for the Art Center. It would be satisfying if the city could find ways to accommodate its needs and allow the art activities to continue in the Carnegie Library.
60 Years Ago – 1956
William Huber, 30, of The Dalles, was injured in an accident at The Dalles dam at about 9:15 a.m. today while working in the navigation locks area.
A Corps of Engineers survey crew under the direction of Project Engineer E.C. White today started making a survey of the 12,500-foot Dalles revetment along the Columbia river from Three Mile Creek west to Mill creek to determine what work should be done in advance of possible flood conditions in this area. White said the levee built and maintained by the Corps o Engineers would have to be strengthened from about Union street on to Mill creek and the survey is expected to reveal the extent of work needed to bring revetment up to desired strength.
Emphasis on the National 4-H Health program as a feature of the 1956 theme, "Improving Family and Community Living" is being given in Wasco County with 170 4-H'ers currently enrolled in health clubs. County health officers are working with 4-H authorities in promoting the 4-H club program here this year.
80 Years Ago – 1936
Presiding as hostesses at this week's meeting of the Ladies Aid and Missionary societies of the Lutheran church were Mrs. James Cherry, Mrs. Frank Dick and Mrs. Oscar Lange. A well prepared missionary program was observed on the topic, "Our South American Neighbors How Can We Help Them?"
W. C. Bailey, a welder employed in the construction of Bonneville dam, fell from the cofferdam crib today and was drowned. His body had not been recovered this afternoon. Last night another worker on the cofferdam crib fell injured. He was taken to a Portland hospital.
Safeway advertised two store, one at 118 E. Second and another at 402 E. Second. Specials included yearling lamb shoulder roast, 15 cents per pound, ten pounds of sugar at 49 cents a pound and Easter hams at 29 cents per pound.
Probable formation of a Sherman highway association was one of the results of the Commercial club meeting this week. A proposal was made that those who live along the Sherman highway and are interested in its repair and development for themselves into an organization with the benefit of the highway as sole object.
100 Years Ago – 1916
The greatest battle in history entered its fiftieth day this afternoon with the Germans launching mighty blows at Verdun. Today saw the most furious fighting since the smash began.
The Old Fort Dalles Historical society will meet at its building, Fifteenth and Garrison streets, tomorrow afternoon.
Notice to milk customers: I have changed delivery times from day to evening, thus insuring patrons strictly fresh milk from young, clean, healthy Jersey cows, milked under most sanitary conditions in a sanitary barn. Wagon starts at 6:30 p.m. Telephone your wants to the City dairy, red 2281. Bert Bagley, proprietor.