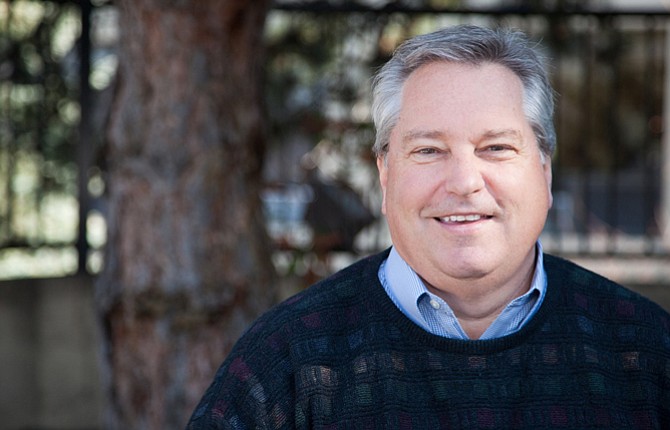 Duane Francis, longtime president and CEO of Mid-Columbia Medical Center, has announced his retirement, effective Oct. 31.
He said in a statement to colleagues that it was "with incredibly mixed emotions" that he decided to retire. He said he and his wife Tami had been living "away from family for many years. After thinking about it and trying to do what's best for us as a couple, we have come to the difficult decision that it is time for me to make a change."
He said it wasn't an easy decision but he knew "that the timing is right."
Francis told the Chronicle he and his wife would "be relocating to be close to family and grandchildren. We are excited about this new chapter in our lives. However, we will truly miss The Dalles and the Columbia River Gorge."
In his letter to colleagues he said "great things" were in store for the hospital and lauded the board of trustees as "second to none." He said, "with them and a great management team in place I will leave the organization in great hands."
In another letter sent to hospital staff, Board of trustees Chair Rob Carnahan said as chair and on behalf of the entire board, "we wish Duane and Tami the very best in this next phase of their lives. Duane has referred to it as a 'retirement'; however he will soon find out that he will remain very busy with the many challenges and adventures that await he and Tami."
Carnahan said of Francis, "Over his tenure at MCMC he has assembled key health care leaders that have worked to raise the bar on the delivery of patient care and hospital operations. We are proud of all that has been accomplished and recognize that the MCMC way has been copied by large and small hospitals throughout the country."
Asked to list his accomplishments, Francis couched them as achievements that "I, my team and our board of trustees have been responsible for during my tenure."
They include opening the Water's Edge Wellness and outpatient clinic in 2010, the hospital's groundbreaking partnership with Oregon Health & Science University in 2014, earning designation status as a Planetree Hospital, being judged as one of the top 10 workplaces in Oregon twice, and having MCMC guarantee funding for the community's QLife fiber optic network, which made it possible for companies like Google to locate in The Dalles.
He also cited working with the MCMC Foundation to establish and expand the Breast Health for Strong Families program that provides breast cancer screening and treatment for vulnerable or indigent patients.
The hospital also partnered with the MCMC Foundation to build a state of the art weight room and exercise/agility center at The Dalles High School last year, and the hospital's Celilo Cancer Center was recently designated as a fully accredited center with accomodations by the American College of Surgeons Commission on Cancer.
Francis first came to MCMC in 1984 to serve as controller, and was promoted to chief financial officer in 1987. He left in 1991 to take a vice president of finance position at Mercy Medical Center in Roseburg. He returned to MCMC as executive vice president of finance in early 1996 and was named president and chief executive officer in June 2002.
The typical hospital administrator tenure is just five and a half years, according to the American College of Health Care Executives, making Francis's 14-year tenure highly unusual.