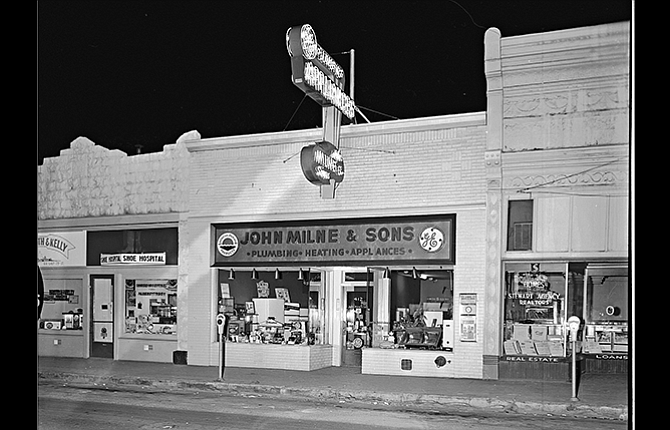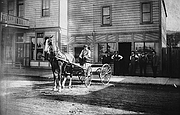 20 years ago – 1996
A wood stove has been identified as the cause of the blaze that destroyed Cooper Spur Ski Resort's day lodge in the early morning hours of Wednesday, Dec. 4.
The Dalles Mural Society returns again this New Year's Eve with the third annual Casino Night and Dance at O'Callahan's. The event is the Mural Society's big, annual fund-raiser. The society has funded eight murals in The Dalles over the past few years, and proceeds from Casino Night will help erect another one. Society member Jake Grossmiller said the group is uncertain where the next mural will go, but points out that Casino Night is also about having fun. "The part I like best is everybody from all walks of life enjoying themselves without any hassle," he said.
The Granada Theatre will host "A Country Christmas," Sunday, Dec. 15 at 7 p.m. Country music singer Susan Raye will be featured at the concert. Ray was born in Eugene and grew up in the Portland area.
40 years ago – 1976
Beginning Monday in The Dalles, shoppers get an extra bargain because no money will be required for parking meters.
Nominations for the home beautification award for December will be accepted until Dec. 20. Homes decorated for Christmas are eligible.
A new tax publication explaining the system Oregon uses is available from the Department of Revenue, State Office Building, Salem. It's aptly called: "The Tax Jungle."
WAMIC – Wamic schoolchildren presented Ruby Nelson and Joan Sullenger with a bouquet of roses last night to honor them for the carnival the two organized to raise athletic fund money. "You've never seen anything to equal it," Mrs. Nelson said of the carnival. She estimated the crowd last night at around 400 people, who heard a country-western band when the scheduled organist couldn't make it. The carnival cleared more than $3500, including advance ticket sales and money taken in at the carnival.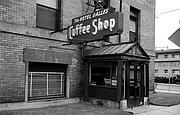 60 years ago – 1956
Four stations have been designated for local sale of Christmas trees by the Scout organization here. A supply of 400 trees, 100 less than expected, was trucked here yesterday from Goldendale. Snow conditions reportedly cut short the planned tree harvest in that area.
Spilled gasoline ignited by an oil stove was blamed for a fire which started in a garage owned by Lynn Creighton at 505 East 13th street at about 12 noon today. Firemen said the damage was not severe.
NEW YORK (UP) – There still is no cure for the common cold nor is there anything which can shorten its duration or lighten its punch or prevent a person from catching one, according to a consensus of top medical and other scientific opinion.
A wind-whipped storm kicked up blizzard conditions in parts of the Dakotas and Minnesota today and drew a fresh wave of frigid air into the upper Midwest.
80 years ago – 1936
The leading role in the old-fashioned melodrama, "Under The Gas Lights," to be presented December 11 and 12 in the Pioneer Little theater at Linfield college will be played by Miss Patricia Cyphers, a junior at the college. Miss Cyphers will take the part of Old Judas, the villainess who aids the villain in his nefarious schemes.
DUBLIN, Dec. 11. (UP) – A bill making the Irish free state virtually a republic in internal affairs, although still nominally a member of the British empire, was introduced in the dail eireann (parliament) today by President Eamon de Valera. The measure, a new constitution bill, removes the king's name from all internal governmental activities of the free state, retaining it only in connection with matters affecting external relations with other countries. De Valera and the speaker of the dail would divide the duties of the governor-general, representative of the king, whose office would be abolished.
Choice Homemade Candy to Order; all kinds. Phone 609-W.
100 years ago – 1916
Sheriff Levi Chrisman today received word of the arrest of John Doe Cohn, alias Mason Frank, at Roseburg. The prisoner is wanted here on to answer a charge of larceny from a building, being accused of stealing a revolver from the Portland Junk company. Sheriff Chrisman will go to Roseburg tomorrow for Cohn.
Mrs. A. Sellinger of Mosier visited in The Dalles Saturday. L. Davis of Friend is in The Dalles today for a short business visit.
Camels bred especially for speed can travel at the rate of 90 miles per day.
RIO DE JANEIRO, Dec. 11. – Comes a story from Ypacarai, department of Paraguari, Paraguay, that Jacintho Chilavert, merchant and congressman, and his wife are the proud parents of 44 children, who have been arriving for 20 years in squads of two, three and even four, and are all living and in good health.
PARIS, Dec. 11. – Four German aeroplanes were destroyed south of the Somme, it was announced today. There was intermittent cannonading.