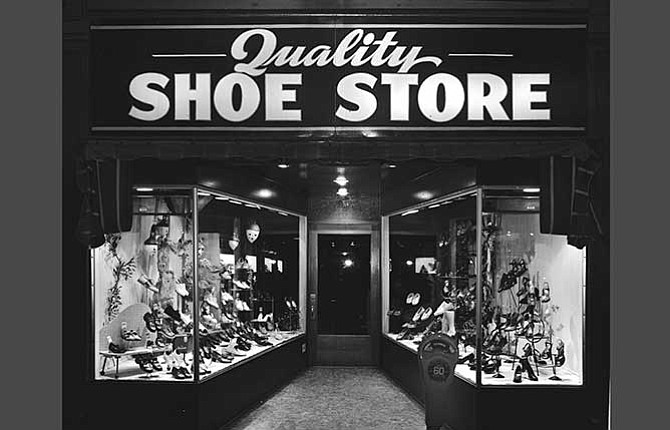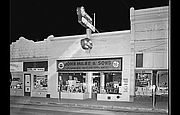 20 years ago – 1996
Hughes Feed & Grain is adding the Farm*Mart store program to its 50-year-old business. By affiliating with the FarmMart program (similar to being a True Value or Ace Hardware store), Hughes will be able to offer customers a wider selection of farm store-type merchandise, according to Charley and Cindy Brown, store owners. As part of the program, Hughes will include advice on displays and store organization, as well as better prices on items as a result of the buying power of the large purchasing organization. The Browns noted that FarmMart is not a franchise and Hughes Feed & Grain will remain locally owned and operated.
SEATTLE (AP) – Something was out there in the pre-dawn darkness Tuesday. Astronomers say the green streak spotted by excited early risers from central Oregon to Vancouver, British Columbia, probably was a visitor from outer space: a meteor. "It was like a green ball that was on fire," said Tim Harrington, KBKW radio talk-show host in southwest Washington.
40 years ago – 1976
One driver was hurt in a three car crash in West The Dalles last night and two other cars became involved at the scene during a heavy fog.
The Dalles Area Chamber of Commerce says a mail ballot of its members brought a vote favoring the construction of the Western Zirconium plant in Klickitat County. It reported the vote was 164 for, 66 against with 230 ballots returned of 338 mailed to its members. Its directors had previously voted 19-1 in favor of the plant.
WASHINGTON (by Jack Anderson and Les Whitten) – Behind a small wooden hut, guarding the entrance to Kentucky's deadly Scottia mine, hangs a single green wreath. It is not a Christmas decoration, but a grim memorial for the 26 men who died in the mine last spring. The disaster, like many before it, could have been avoided. For the Scottia mine is a monument to broken federal mine safety laws. We sent our roving report, Hal Bernton, into the coal fields to find out why the mine safety laws aren't better enforced. He found that the federal mine inspectors are underpaid, overworked and harassed. Complained one inspector: "You can make more money roofbolting the mines than you can as an inspector. You are subject to constant abuse wherever you go. You like to think you might have saved some daddy from getting killed. But merchants blackball you. And when you serve an order on an operator, he may draw his pistol and send his dog after you." The physical danger is a real problem. Attacks on mine inspectors aren't uncommon.
60 years ago – 1956
Work will begin tomorrow to remove Indian remains on Graves Island in The Dalles dam reservoir area. The Indian burials will be reinterred on the Oregon side of the river, near the dam viewpoint.
Harlan Fancher of The Dalles is $5 top prize winner in The Chronicle's weekly news tip contest begun last week. He alerted this newspaper for a Sunday feature story about Stars Knaupp, Polish refugee youth who liked Oregon so much when he was here last summer that he hitchhiked back from Philadelphia to accept employment during school on the John Godknecht farm near Dufur.
BERNE, Switzerland (UP) – Swiss police have cracked a Communist espionage ring directed "against Switzerland and an adjacent country," the Federal Justice and Police Department said today.
MUNICH, Germany (UP) – Christmas touched the refugee airlift to America today. Stewardesses of a plane carrying 74 Hungarians to the United States set up a Christmas tree in the aircraft cabin, complete with decorations and gifts of apples, oranges, chewing gum and candy for all the passengers. The plane, a commercial DC4 under charter to the Military Air Transport Service, took off in the first of 10 scheduled flights during the day. Today's airlift was expected to raise the total of Hungarians flown to new homes in the United States to more than 3,400.
80 years ago – 1936
Jerry Davies will arrive here tonight from Oregon State college to spend his vacation here with his parents, Mr. and Mrs. I. C. Davies. Also arriving from Corvallis this evening will be Harold Sexton Jr., who will visit his parents, Mr. and Mrs. Harold Sexton, over the holidays. Dr. and Mrs. T. E. Griffith plan to leave Sunday for Los Angeles, where they will spend Christmas with the former's father, G. H. Griffith.
PORTLAND, Dec. 18. (UP) – Hogs: 600, including 468 direct; market active, mostly steady. Good to choice 160-215 lb weights $9.50@9.75; heavier weights down to $8.50.
RAPID CITY, S. D. (UP) – A complete dinosaur park, costing $25,000, is being built here on the site where dinosaurs left footprints millions of years ago. When completed, the park will include eight lifesize models of the pre-historic monsters.
100 years ago – 1916
The silver tea which was given by the Sorosis club and the Old Fort Dalles Historical society at the Elks temple Saturday was largely attended, and was a social and financial success. The afternoon was delightfully spent at cards, sewing and conversation. The contribution raised toward the Armenian-Syrian fund was $58, which includes a donation of $25 from an individual and $5 from the Sorosis club.
Cheer up! Every war-price cloud has a silver lining. Butter and eggs are cheaper – also flour, sugar, apples, all kinds of cereals and fruits. With the unsteadiness of the big eastern wheat markets, it is expected the increased price lists of all cereals, which were scheduled to go into effect January first, will be canceled.