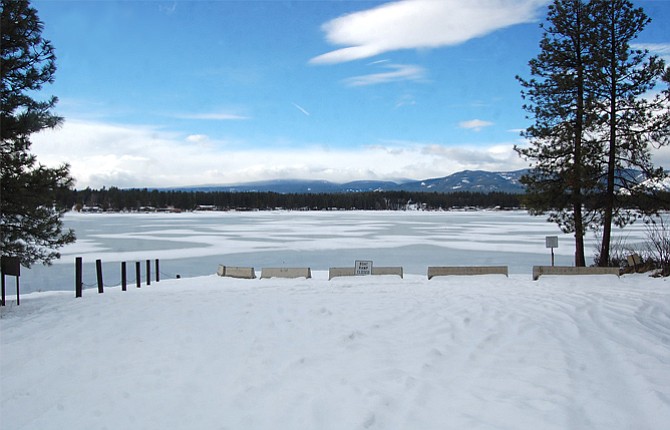 The order to initiate has been signed and the boundary has been drawn.
Wasco County will now hold its first of two public hearings on Thursday, Feb. 18 at 6 p.m. in the Wamic School Community Center to discuss forming a non-taxing parks and recreation district in South Wasco County.
The county commissioners signed the order to initiate formation on Jan. 20 after Maupin, Antelope and Shaniko city councils all passed resolutions to be included in the boundaries of the district.
"The citizens and organizations involved in the effort to form a park and recreation district for South Wasco County appreciate the commissioners' support in initiating its formation," Wasco County Clerk Lisa Gambee said. "The upcoming public hearing in Wamic is a further opportunity for the community to be heard, and we hope to have a large turnout on February 18th."
The idea for the district started when members from the South Wasco Alliance, Wamic Rural Fire Foundation and Wamic Boating Access Improvement Committee met with Gambee, Wasco County Commissioner Steve Kramer, Administrative Officer Tyler Stone and Planning Director Angie Brewer in August to figure out what do to about the north boat ramp at Pine Hollow Reservoir, which has been closed for about five years.
The group realized in order to get any grants from the Oregon State Marine Board, Oregon Parks and Recreation Department or Oregon Department of Fish and Wildlife, they needed to form a parks and recreation district.
The group is now looking for a five-person volunteer advisory committee until a board of directors can be voted on in November. Applications to serve on the committee can be found at http:// www.co.wasco.or.us/.
Gambee, who also serves as secretary for SWA, asks for applications to be returned to Executive Assistant Kathy White by Wednesday, Feb. 10. Anyone interested in applying should be a registered voter within the district boundaries, committed to seeing projects through until the board is elected, willing to ask the community for donations to support projects, promote the district at community events and will seriously consider running for an elected board position.
The advisory committee will be appointed by the county commissioners.
A second public hearing, where the commissioners could sign an order to form the district, will take place at least 20 days after the first hearing. Gambee hopes that will be no later than March 16 so the district can get grant applications submitted in time for the upcoming April 1 deadlines.
Even before the public hearings, South Wasco has already heard the need for a parks and recreation district thanks to an Oregon Kitchen Table survey.
A total of 289 people from 81 zip codes responded to the survey. Sixty percent considered their primary community to be in South Wasco County and 90 percent had visited recreation sites there in the last 12 months. Ninety-one percent "agreed that a development of a parks and recreation district would benefit their community and would support its formation, even if that means that the district would need to occasionally solicit voluntary contributions to match state and federal grants."
"It was absolutely remarkable the interest that we got from those people that responded in favor of running a parks and rec district," Merle Hlavka told the county commissioners on Jan. 6.
SWA co-chair Mike Davis added: "I've never seen so much support for this. You see it all of the time. It's not whether we should or shouldn't have it, it's what we should be doing. We've got the people to do it. I ask the commissioners to move this forward as fast as we
can. We've got the momentum."