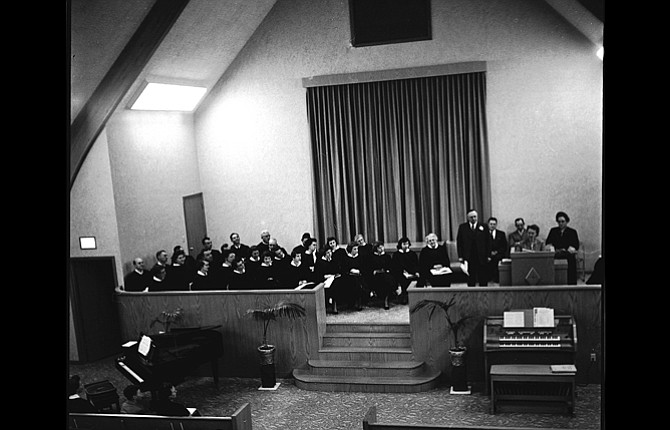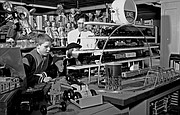 February 7
20 Years Ago-1996
Art Labrousse filed for a fourth term as Wasco County sheriff Monday and said building a regional jail would be the top priority of his next term. He will also work on extending gang and drug-resistance programs for older students, to build on the crime prevention programs now offered to younger students. Labrousse has been in law enforcement since 1971, and became sheriff in 1985.
Dallesport is one of 20 entities seeking a 300-bed juvenile corrections facility to be built on the east side of the state. Of an initial 27 entities that submitted letters of interest, only 20 submitted a more detailed criteria sheet. Of the 11 criteria, Dallesport meets all but one, said Steve Nelson, a citizen who is interested in bringing the facility here. That one criteria, on-site sewage treatment, is something Dallesport would work on if it made the finalist list, nelson said.
40 Years Ago-1976
Members of the Committee for Consolidation of Electric Facilities feel Pacific Power and Light Company's 74 per cent rate increase announced Thursday will bolster support for Northern Wasco County PUD's March 9 revenue bond election. Phil Hammond, CCEF Chairman, said at a committee meeting last night that he was surprised at the size PP&L's announced rate increase. He indicated that while helping the committees cause to end duplication, he felt it would not help PP&L's community image.
Once the postage stamp has served its purpose of getting mail from one place to another it still isn't useless. Stamp collectors have known this for a long time. Students at St. Mary's Academy in The Dalles are learning it and hope to pass this knowledge along to other people in the community. Students have completed their annual stamp drive and more that 67,000 stamps were collected by the students. The stamps that are collected are sent to the Marylhurst Sisters of the Order of Jesus and Mary, and in turn are sold to collectors.
60 Years Ago-1956
Red Cross emergency expenditures for disaster relief exceeding $27,000,000 since July have reduced budgeted reserves for such needs to less than one million dollars, officials of Wasco County Red Cross chapter have been advised. As a result, Wasco County chapter is one of 3,700 in the nation being assigned a disaster relief quota to produce $8,000,000 so that the Red Cross can continue its disaster work. The emergency fund drive will begin on a national basis March 1.
The Portland District, Corps of Engineers, has received an okay from the Chief of Engineers in Washington, D. C., to award the Gilpin Construction Co. of Portland a $42, 521 contract for construction of mooring dock piers for oil transfer line barges on the Oregon shore of the Dalles dam project. The piers are to be used by barges pumping petroleum products during river flows of a magnitude which would prevent barges from entering The Dalles-Celilo canal during construction of the closure dame between the Oregon shore and the concrete non-over-low section at the east end of the powerhouse.
80 Years Ago-1936
A comprehensive survey of county water resources -- long sought by orchardists and crop farmers of The Dalles vicinity who desire cheaper and better means of irrigating their farms – will be wholly acceptable to the Works Progress Administration as a project, W. S. Nelson, manager of The Dalles Chamber of Commerce, was informed today. When farmers determine the most practicable method of irrigation as a result of the survey, they would know the right course to follow in pursuing the improvements necessary to make the rural area immediately adjacent to The Dalles one of greatly increased productivity, Nelson asserted.
Depositors in the closed First National Bank of The Dalles today were concerned over the removal of O. A. Carlson, receiver now liquidating assets of the defunct institution, and were moving to protest vigorously any action of the comptroller of currency that will interrupt the process of loosening $585,175.61 of remaining tied-up deposits.
100 Years Ago-1916
Two hats are in the ring and the political pot is beginning to simmer and soon will be boiling in Wasco County. L. B. Fox, county clerk, and Clyde T. Bonney, county school superintendent are the ones who have hurled their lids into the arena, and the sky-pieces of every county official, whose terms will expire at the beginning of 1917, will soon keep them company, it is expected.
Some of the best singers of the city will be heard in the Alumni vaudeville show at the Vogt theatre Wednesday in both operatic selections and lighter popular music. J. Adrian Epping's success as a director in "The Mikado," will be repeated Wednesday night in the various classes of music which will show excellent interpretation and finish.