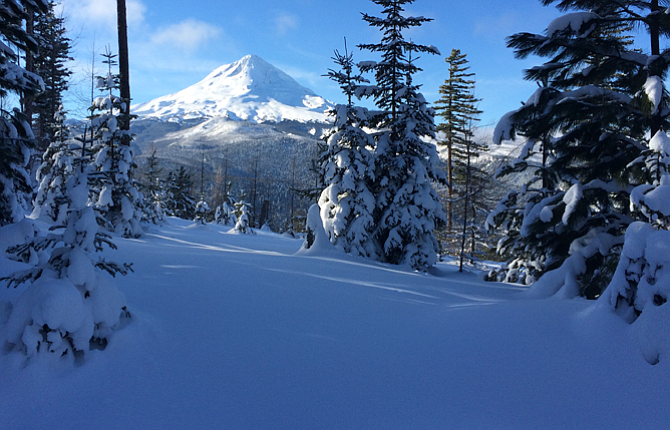 The December snow course measurements are in and City of The Dalles Public Works Director Dave Anderson has reason to be optimistic.
Snow pack levels at both courses are higher now than they were at any time last year.
At High Prairie alone, 70.7 inches of snow and 26.1 inches of water were recorded.
Another 31.6 inches of snow and 7 inches of water were found at Mill Creek Meadow.
This comes after last winter's record lows of 24 inches of snow and 9 inches of water at High Prairie and nothing at Mill Creek through the end of
March.
"It's a big improvement, 10 to 20 percent above average," Anderson said. "Early warmup could turn things around. We'll have to wait and see. Things are looking much better than last year."
The ground under the snow at High Prairie is only slightly frozen, conditions that are generally favorable for recharging of ground water supplies as the snowpack melts.
Crow Creek Reservoir has filled to within about 4 feet of being full, which is also good news after the deep drawdown that it experienced this last summer.
Because of last year's lows, Anderson noted the city had to rely more heavily on the three wells in town to supplement with groundwater wells.
The year before, 2014, was also down as a total of 99 inches of snow and 35 inches of water were recorded though March after two feet of snow hit High Prairie the last week.
This December's snow depth at High Prairie is the highest since 2011 when 71 inches of snow was recorded. However, it's not abnormal.
A record 112 inches was spotted in 1996 and 110 in 1985.
Watershed snowpack measurements have been taken during the winter months since 1983.