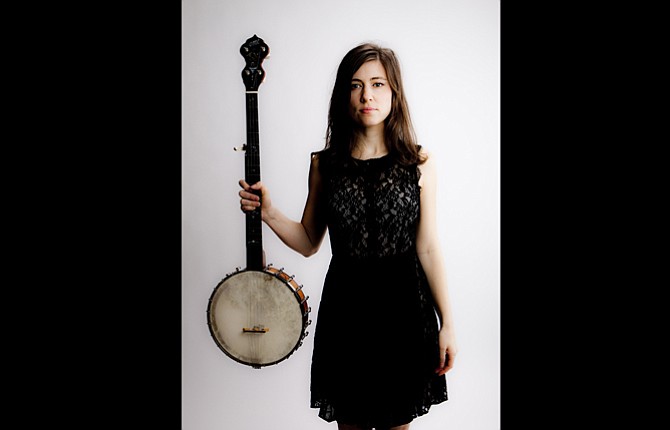 Podcast features interview with Ruth Moody, performing Friday (tomorrow) in TD
Ruth Moody, a Juno award winner with her group the Wailin' Jennys, will be in The Dalles with her own band Friday, June 10, at Saint Peter's Landmark. Show is 7 p.m. Doors at 6:30 p.m. Tickets are $15 at Klindts and at the door as seating allows.
Moody is an Australian-born, two-time Juno Award winning singer-songwriter from Winnipeg, Canada. Founding and current member of the internationally renowned, Billboard-charting trio The Wailin' Jennys, she has performed around the world, made numerous critically-acclaimed albums, and has appeared more than a dozen times on the popular American radio show A Prairie Home Companion.
Although best known for her work with The Wailin' Jennys, Moody is an artist of exceptional depth and grace in her own right. Critics have lauded her ethereal vocals, impressive multi-instrumentalism, and insightful songwriting. Written with a maturity and wisdom that belies her age, her songs are timeless, universal, and exquisitely crafted, all sung with an intimacy and honesty that is unmistakably hers.
In 2010, Ruth released her first solo album, "The Garden." Produced by David Travers-Smith, it was nominated for two Juno Awards, a Western Canadian Music Award and three Canadian Folk Music Awards. Its title track was the fourth most played song of 2010 on North American Folk Radio.
"These Wilder Things," the highly anticipated follow-up to The Garden, was released in 2013 to rave reviews. Once again produced by Travers-Smith, it features guest appearances by Mark Knopfler, Jerry Douglas, Aoife O'Donovan, Mike McGoldrick, John McCusker, and The Wailin' Jennys.
Moody has been recognized by the USA Songwriting Competition and the International Songwriting Competition for several of her compositions, including 'One Voice', which has gone on to be a signature song for The Wailin' Jennys. It has been covered by countless artists and sung in concert halls, churches and schools around the world. Her song 'Storm Comin', from the Jennys' latest album Bright Morning Stars, recently won first place in the gospel category at the International Songwriting Competition.
The Ruth Moody Band is Adrian Dolan on fiddle, mandolin, viola, mandola and vocals; Adam Dobres on guitars, ukulele and vocals; and Sam Howard on upright bass and vocals.