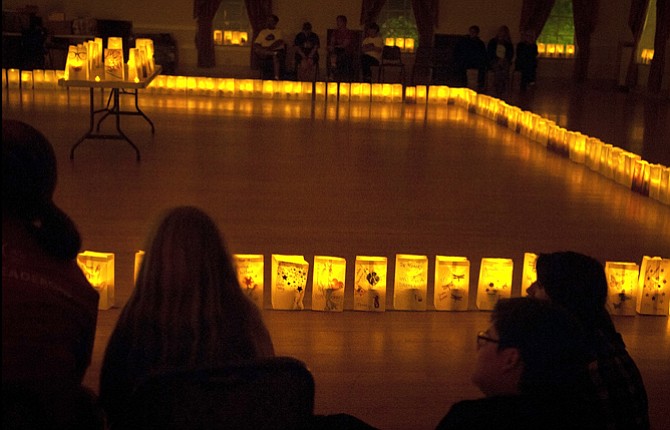 Relay for Life participants gather for a Luminaria Ceremony Saturday night at 10 p.m.
The luminary are decorated in remembrance of community members who have died of cancer. The names of all were read during the ceremony as their names, and some photographs, were projected on the wall.
Relay for Life, a 24-hour event, held in The Dalles Saturday through Sunday morning at the Civic Auditorium, raised money for the American Cancer Society.