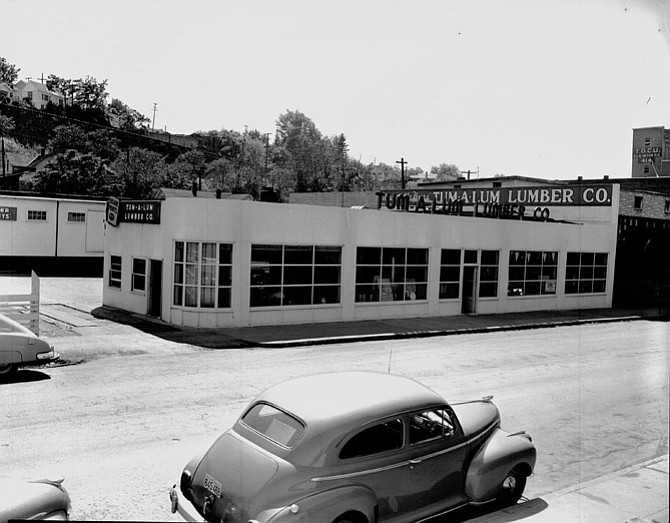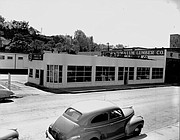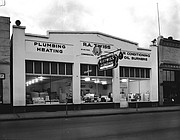 March 6
20 Years Ago-1996
While The Dalles High wrestling team was celebrating the state championship earned by senior Jaren Cornell in the 275-pound weight class, there was also plenty of other reason to celebrate the team's effort at the state tournament over the weekend in Coos Bay.
The Indians had four other wrestlers place in the top six, earning medals, and the team itself finished in fourth place, which earned them a trophy. Also earning top six places for the Tribe were Mike Kent, Dusty Amuck, Clayton Wolf, and Jacob Zula.
40 Years Ago-1976
Viola Wilson, Antelope correspondent fo The Dalles Chronicle, will drive a "green" mule team in the Bicentennial trip from Iowa to Philadelphia. She will join the Morley Kerr family of Othello, Wash., Friday and accompany their daughter driving the new team.
In addition, she will provide news stories to The Chronicle as time allows. The wagon train came through Wasco County last summer and disbanded for the winter in Laramie, Wyoming.
Fishing time is coming. Fishermen who have information to be included in the annual Chronicle fishing edition are invited to bring or send material to the newspaper. Hints on gear, tricks of the trade, curing and smoking fish, special recipes for cooking fish of all kinds, questions on rules and regulations are invited.
60 Years Ago-1956
A bridge over The Dalles-Celilo canal is under construction by the Atkinson-Ostrander Construction company, which has a contract for construction of the closure dam. The bridge will be used to haul rock and other fill material from the Crowford pit near Petersburg school, fill material from Five-Mile bar and from an additional rock quarry.
80 Years Ago-1936
Bonneville Power Administration has opened bids for construction and removal of transmission lines at Big Eddy substation, with apparent low bid of $144,458 submitted by W.L. Ridge Construction company of Spokane.
Residents of The Dalles will be given an opportunity to vote on a special city tax levy at the may 8 primary election. The council decided to put the measure on the ballot as part of a five-year budget plan recommended by the Citizen's Advisory Committee.
No order was given by the county court requesting a cutback in nursing care provided welfare patients were allowed in the county hospital, Judge Fred G. Mauser said Monday afternoon.
Replying to a charge made by the hospital superintendent, Miss Charlotte Brown, when she submitted her resignation notice Monday, Mouser said he had merely requested she operate on a tighter budget. County Clerk D.V. Bolton indicated the difference of opinion concerned overtime which, he said, the county objected to paying. It is far cheaper to hire additional county hospital help on a straight salary than to pay overtime, Bolton said.
100 Years Ago-1916
A cask of sour wine of a very poor quality was confiscated by Chief of the Police Kurtz Saturday and was consigned to the city sewer. The wine, it is believed, was from the stock of liquors of the Madison saloon, which formerly occupied a portion of the building in which Gumbert's cigar store is located.
"Dock Yak," a colored porter who is employed by Max Gumbert, discovered the wine Saturday and informed his employer of the find.
"Before I had a chance to taste it, Chief Kurtz removed it," said Mr. Gumbert ruefully. "I thought I might get a chance to find out what kind of wine it was, but the police beat me to it."
The regular meeting of the Sorosis club will be held in the small K. of P. hall Tuesday afternoon. It will be "civics day" with Mrs. W.L. Bradshaw, chairman of the civics committee in charge of the program.
An old sewer at Alvord and G Streets, which was abandoned when new sewer pipes were laid several years ago, is flooded with water and has worn a tunnel, many feet in depth, under the thoroughfare. Street superintendent F.M. Phillips has men working at this point, filling up the cave with crushed rock. It is said water has undermined this street and a close watch will be kept for cave-ins.