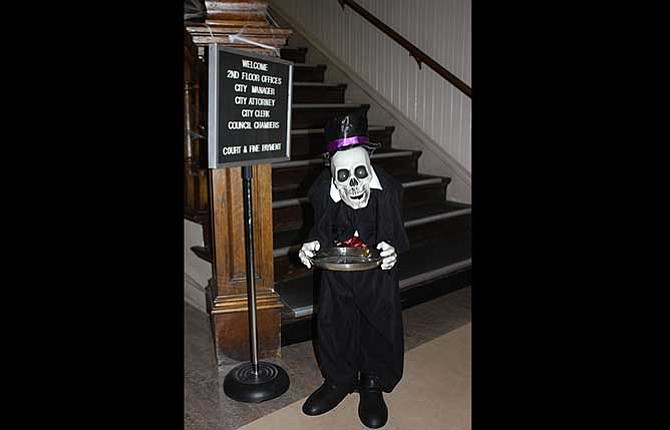 The annual downtown trick-or-treat event in The Dalles takes place Monday, Oct. 31, from 3 to 5 p.m.
The program is sponsored by The Dalles Main Street and is followed by Monsters in The Park After Dark, which is hosted by Northern Wasco County Parks and Recreation District from 5 to 7 p.m. at City Park, Fifth and Union.
Families coming out to trick-or-treating are asked to be on the lookout for orange pumpkin flyers and stickers that indicate downtown businesses that are participating.
The Dalles Police Department will have a presence downtown to manage traffic and ensure the safety of crowds on the streets.
The city's Public Works Department and Mid-Columbia Fire & Rescue will utilize electronic reader board messages, which will be located at each end of the downtown corridor to communicate safety
information. Members of The Dalles Lions Club will again act as crossing guards on Second and Third streets.
Parents can utilize a limited number of reserved parking spaces in the Department of Human Services parking lot across from the City Park and walk downtown to help keep traffic to a minimum.
Participants are asked by Main Street to remain aware of their surroundings and follow all safety instructions.
For more information on the event, visit thedallesmainstreet.org, The Dalles Main Street Facebook page,.
You can also contact Matthew Klebes via email at tdmainstreet@gorge.net or by calling 541-370-2966.