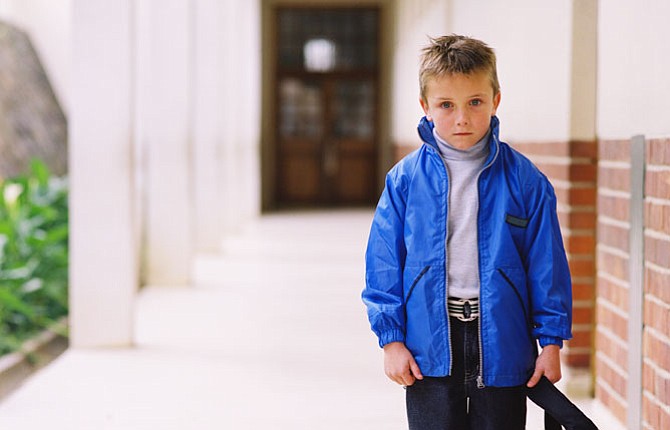 With the help of sponsors, St. Mary's Academy is bringing Jodee Blanco, billed as the country's most sought-after anti-bullying speaker, to The Dalles for a daylong workshop on Tuesday, Sept. 20.
St. Mary's Principal Kim Koch said, "It's a program that really spoke to me. I read her book, 'Please Stop Laughing At Me,' and thought, we need to do this, it's really, really important."
Blanco will speak first to kindergarteners through fourth graders, then to fifth through eighth graders. She'll also talk to teachers, and Koch has invited teachers from the public schools to attend also.
Koch said the school district hoped to send several individuals from each of their locations if possible.
In the evening there will be a 6:30 p.m. talk by Blanco that is free and open to the public, though donations are welcome.
"We could've just done our school and professional development [for teachers] but we want to do something that allowed the opportunity for our community to be involved," Koch said.
The program has been promoted throughout the gorge, she added.
The program is not just about bullying: "It's about creating people who are kind," Koch said, "and how our own actions can affect other people, and we can help eliminate that scenario in the school."
She said, "We don't necessarily have an issue right now with bullying but no single entity is immune to that." She wanted the tools to learn "how can we be prepared and how can we work toward eliminating things before they start."
"Her delivery and her approach has been very, very open and welcoming and really gets people to think about the subject area, and how they interact with one another, whether that be kids or adults or professionals … and how can I be an example of that love for one another, that we are all incredible individuals and have something to offer," Koch said.
Blanco's talk is titled "It's Not Just Joking Around," and Koch said what resonated with her was Blanco's message of self-awareness. "Each individual has the power to be able to make that change, and understand whether it's joking around or not joking around. I felt she would really be able to reach our students and our staff and our families."
To help bring Blanco, who is from Chicago, to The Dalles, Koch secured a grant from The Dalles Area Chamber of Commerce, with money it receives from the city's transient room tax, and sponsorships from A Kidz Dental Zone, MCMC Health Foundation, the Healey Family, Dean Dollarhide State Farm, Cousins Country Inn, and C.H. Urness Motors.
Blanco's four books — including her New York Times bestseller, "Please Stop Laughing at Me," — will also be for sale. "She's providing them at a discount to the school so we're able to help pay for her fee."
Koch said, "I'm very excited for this event, I just think it's very important for us to share."