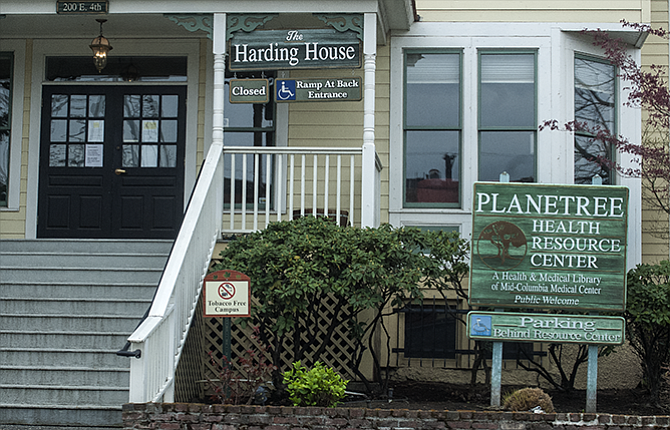 Mid-Columbia Medical Center has closed its Planetree Health Resource Center office downtown The Dalles to build a digital platform.
"By moving to an online model, MCMC will be better positioned to expand its journal and data base subscriptions; thereby, providing effective and efficient use of the vast amounts of health care-related information available," said Dianne Storby, interim chief executive officer.
She said medical libraries are more important than ever for hospitals and outpatient clinics, not for the buildings or thousands of volumes of printed copy, but the information they provide.
"If those services can be expanded and their resources made available anytime, anywhere, at reduced costs to the people who need them, then it's time for a very new vision of what the MCMC library should and can be," said Storby.
Use of the former Planetree library at 204 Fourth Street changed over the years, said Barbara Turney, marketing director for MCMC. She said fewer people were stopping by the site because they were doing research online, and those who did come by were seeking health care information packets, which will still be available online.
"There's just so much information available now and you have to be very careful about that," Turney said of MCMC's decision to revamp its website to better meet customer needs.
The hospital's site, www.mcmc.net, will soon add links to the Mayo Clinic or other trusted medical centers that can provide people with information on health issues. In addition, medical education materials on a variety of subjects will be made available.
Most of the books and pamphlets from the former Planetree facility are being donated to local libraries and organizations, said Turney.
Books related to cancer will be shelved at the Joan Wolf Memorial Library at Celilo Cancer Center, where people can also access a computer to do research to find answers for medical questions.
Storby said the Planetree center provided information to area communities for almost 25 years, and that service will continue in a different manner. She said the Planetree Lecture Series will also still be available.