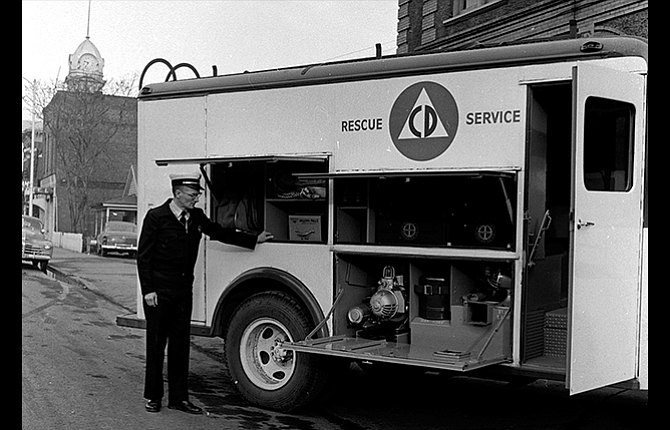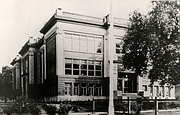 20 years ago – 1997
Performances begin Thursday for The Theatre Company's newest production, "The Imaginary Invalid," a classic French farce by Moliere. The story revolves around Monsieur Ardin, a hypochondriac who is worried about his own, imaginary ills and mounting medical bills.
The spring chinook salmon forecast for the Deschutes River is bad news for tribal and sport fishermen. Because of an anticipated below-normal spring run of chinook, state and tribal fisheries managers have closed the Deschutes River to all angling. Biologists for the Oregon Department of Fish and Wildlife (ODFW) in mid-March reached the conclusion the run size wouldn't be large enough to support both a viable sport fishery and a viable fish-production program.
A National Day of Prayer observation will be held in The Dalles on Thursday and will include a walk from the Transportation Center to the Wasco County Courthouse.
The Dalles City Council was positive about the city being the temporary parent organization for a volunteer center. No vote was taken at Monday's council meeting, but three councilors individually expressed their support for the concept of a volunteer center. The fourth councilor, Mary Ann Davis, wanted it clearly understood that the city would not be paying cash toward the center, nor would it be creating a new department, except perhaps on paper for accounting purposes.
40 years ago – 1977
Dale Bunnell was lucky. When a Japanese torpedo blew up the battleship West Virginian, he escaped with an injured foot while hundreds were killed. Last September 30 he checked into the hospital here from his job as activities director at Chenowith Middle School. Now at home with a sister in Yakima, he is on leave learning to walk on artificial legs.
Two grand officers of the Knights of Pythias from out of town and a local attorney, Stan Heisler, were visitors at the Pythian potluck dinner April 25. After the dinner, Mr. Heisler talked about wills and answered questions from the crowd. An application for membership was read and an investigating committee appointed.
WASHINGTON (UPI) – A small tax cut and greatly simplified forms are all but assured for those Americans who don't have enough expenses to itemize deductions next April 15.
PORTLAND, Ore. (UPI) – "I'd say he made a better peanut farmer." "It has been an outstanding 100 days." Those are the two extremes of opinion about President Carter gathered in UPI interviews during the past 10 days. Most comments, however, were of the wait and see variety.
60 years ago – 1957
PASCO (UP) – Young Fishhook Jim, a 67-year-old Indian, is back at his old fishing grounds a few miles above Ice Harbor Dam and intends to stay there until Uncle Sam makes a deal with him. Jim says he has rights to his ancestral fishing grounds on the Snake River and can produce a letter from the late President William McKinley to prove it. Jim is smack in the way of the Ice Harbor pool on the Walla Walla shore near Fishhook Rapids, but he's going to stay and see what happens. "I don't know what they are going to do," Jim said. "They don't tell me anything." The government has settled with other Indians for inundated fishing grounds. But Jim's problems still remain. He doesn't even have a chief to talk with the government. "All my chiefs are in their graves," he said.
WHITE SANDS, N. M. (UP) – A "new and improved" Aerobee-Hi rocket set a new altitude record for a single stage missile today when it soared aloft "at least" 180 miles. The Aerobee, carrying special instruments which "could be used in later stage earth satellites," sped into the upper altitude at speeds between 4,500 and 4,900 miles per hour. The Navy, which fired the missile, said radar contact was lost at 180 miles and that the rocket may have climbed "as high as 200 miles." Navy scientists were figuring the exact altitude.
80 years ago – 1937
Today's Fashion Tip: White and gold is a popular combination for evening.
The vanguard of Old Wasco County Pioneers arrived in The Dalles yesterday and today in preparation for opening sessions of the 16th annual reunion to be held at the civic auditorium Saturday.
The Dalles Cooperative Growers will cease its cherry pitting and stemming operations May 7 in order to clear its plant and make ready for receiving the 1937 crop of member growers, W. S. Starkey, plant superintendent, said today. The shut-down will give a crew of 200 women now working at the plant a "vacation" until work is resumed on the new crop next July. During the nine and a half months of operation since pitting and stemming the 1935 crop began last July 20, approximately 17,000 barrels of brined cherry stocks for maraschino and manufacture have been turned out at the plant, Starkey said. At the present time 97 per cent of the 1936 pack has been pitted.
NEW ORLEANS, April 30. (UP) – Peace between the new deal and Huey P. Long's old Louisiana dynasty was made fast today by President Roosevelt's vacation visit here. Mr. Roosevelt boarded a government destroyer yesterday to fish in the Gulf of Mexico off Texas, carrying new pledges of friendship to make the national-state party feud dead. Such a development could never have happened with Long still alive. Now Governor Richard W. Leche – the president calls him "Dick" – has promised full cooperation with the administration's program.
100 years ago – 1917
LONDON, April 30. – The American oil tanker Vacuum, which was bound from Liverpool to the United States, was torpedoed Saturday, the admiralty announced today. The American naval lieutenant, nine American naval gunners, the captain and some of the members of the crew are reported missing. Unless the American lieutenant and the crew, which are now reported missing, are later rescued, they will be America's first fighting force lost in the war with Germany.
NEW YORK, April 30. – It became known today that the allies want American troops in batches of several hundred to go at once to Europe aboard every ship that sails. This will obviate necessity for the concentration of enormous masses of men in one place and the crippling of food and munitions ships to carry them. The allies want mobilized national guard units which were at the border because they feel these men were equipped by their border work to go at once to the western front and train within sound of the big guns so they will be tempered for battle in not longer than five weeks.
CHICAGO, April 30. – Chicago is eating crackers, hard tack and biscuits today and is facing the prospect of having to exist without even these luxuries tomorrow unless federal investigation ends the bakers' strike. The city's bread supply is a million and a half loaves short. Few bakeries are not affected by the strike.