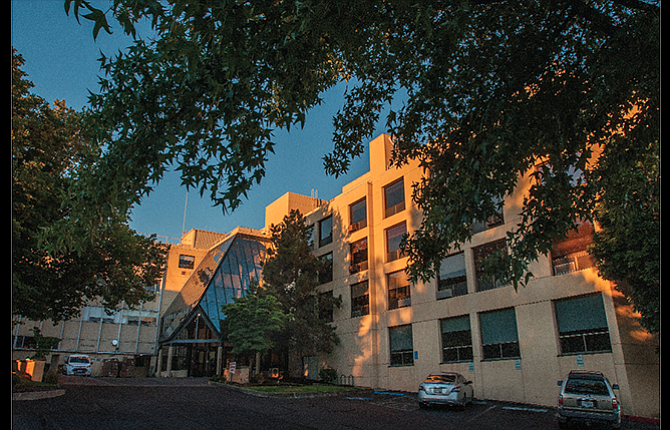 Mid-Columbia Medical Center is considering options for its unprofitable visiting health service that include keeping it but reducing losses, or selling it to another company. MCMC officials hope for the former.
Visiting health, like all services of MCMC, are under review as the hospital seeks to improve its finances. (See related story.)
MCMC Chief Executive Officer Dennis Knox wants a decision on what to do about visiting health before the end of the fiscal year, in December, and hopefully much sooner than that.
One critic of the idea of selling visiting health, who asked not to be named, said staffers were worried that a private, for-profit company would cut wages and workers, and reduce the operational area of visiting health, which would impact patients and families.
Visiting health provides services that are paid 100 percent by Medicare, the unnamed source said. Clients have to be homebound, and services include post-operative care, wound care, infusions, and other services.
Its 70 employees include nurses, occupational therapists, physical therapists, speech therapists, and others.
The service has been around for about 40 years.
The unnamed critic said visiting health is on a different electronic medical record (EMR) system than the hospital, making it more difficult to work smoothly with the hospital.
Knox found that switching visiting health to the hospital's EMR, which is called EPIC, would cost $750,000, plus annual maintenance fees. Knox said no thanks.
The unnamed source said having different electronic systems "Makes it easier to divorce us."
The source said different EMRs has resulted in problems like doctors saying they created a plan for a patient in EPIC, and then visiting health has to say, "Well, we're not on EPIC, like we've told you."
Based on the first six months of the year, the visiting health program was set to lose $1.7 million in 2017, not including the losses due to the bad winter, Knox said.
That was a surprise to the 70 employees at visiting health, he said, who were under the impression it was a profitable service of MCMC.
He surmised that past hospital leadership, in describing how visiting health was doing, perhaps focused on the number of patients seen daily, which is a lot, rather than overall numbers.
Visiting health nurses and therapists make about 210 in-home visits a day, or 50,000 a year, across a five-county area in Oregon and Washington.
It operates in Wasco, Hood River and Sherman counties in Oregon and Klickitat and Skamania in Washington.
It plays a crucial role in reducing hospital readmissions, because if a patient is readmitted to the hospital within 30 days of discharge, the hospital will not get paid for it, Knox said.
For that reason, some unprofitability is tolerable with visiting health, because it ultimately saves the hospital money in terms of preventing 30-day readmissions. He didn't know how much unprofitability could be acceptable.
"It's vitally important for us at MCMC to have this service," Knox said of visiting health. But, he added, it has to be viable as well. The ideal scenario is for the existing service to be successful, he said.
He met with the top staff of visiting health June 30 and said, "we have to take a new look at this."
In the six weeks since, some changes have already been found at visiting health that will improve service and save money. They have improved billing and collections, and are looking at "rightsizing" their service area, he said.
That could mean long trips to visit one patient may be handed off to another organization to handle, he said.
The unnamed source said shrinking the service area will put patients at a disadvantage.
The source said fees are fixed for visiting health, so the only way to make things profitable is to reduce payroll or limit the kinds of patients that will be seen.
Knox said as the hospital was considering other options for visiting health, they were contacted by a for-profit company out of San Francisco called Impact Healthcare.
Officials with that company came to The Dalles last week, but have not been in contact with the hospital since, Knox said.
He said the sale would actually be a transfer of assets, "because who would buy a service that's losing $1.7 million?"
Partners in Care, a non-profit out of Bend, has also expressed an interest, but has not taken further steps.
Knox said Impact Healthcare and other for-profit visiting health services also tend to provide hospice care, which is profitable.
The Dalles area has two hospice services. Neither is connected to the hospital.
Knox said there was "high anxiety" at visiting health when the news hit of a possible sale to another company.
"The only way to address that is to meet with them directly."
He did that on Monday.