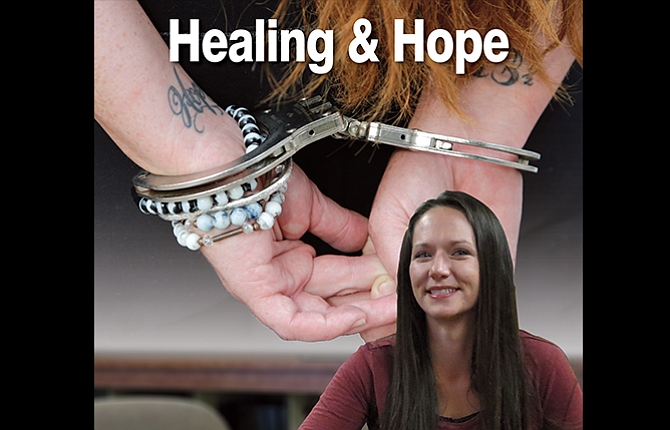 Opioid addiction by the numbers
Reports in 2016 by the American Society of Addiction Medicine and information provided by the Centers for Disease Control and Prevention lists these grim facts about the high rate of addition in the United States:
•   Drug overdose is the leading cause of accidental death, with 52,404 lethal doses taken in 2015.
•   Opioid addiction is driving this epidemic, with 20,010 overdose deaths related to prescription pain relievers, and 12,900 deaths tied to heroin in 2015, the latest year for which statistics are available.
•   The overdose death rate in 2008 was nearly four times the 1999 rate and sales in 2010 were four times those in 1999. The substance use disorder treatment
admission rate in 2008 was six times the 1999 rate.
•   In 2012, 259 million prescriptions were written for opioids, which is more than enough to give every American adult their own bottle of pills.
•   Ninety-four percent of respondents in a 2014 survey of people in treatment for opioid addiction said they chose to use heroin because prescription opioids were "far more expensive and harder to obtain."
•   In 2012, Oregon had the highest rate of non-medical use of prescription pain relievers in the nation.
•   Overdose rates between 1999 and 2014 were highest among people ages 25 to 54 years.
•   Men are more likely to die from overdose, but the mortality gap between men and women is closing.
•   Every day, more than 1,000 people are treated in emergency departments for misusing prescription opioids.
Substance abuse resources
Mid-Columbia Center for Living
Alcohol & Drug Outpatient/Mental Health
419 E. 7th Street 541-296-5452
One Community Health
Suboxone Treatment
1040 Webber Street 541-296-4610
Recovery Rising
Mondays and Thursdays 6-9 p.m.
1313 Mt. Hood Street
Celebrate Recovery
Covenant Christian Church
Thursdays 6:30 p.m.
2630 East 18th Street 541-296-2952
Freedom Nights
Covenant Christian Church
Fridays 7 p.m.
2630 East 18th Street 541-296-2952
"There is no life so messed up that God cannot restore it," has become the mantra of Shannon Gilman, 30, who is in recovery from heroin addiction and seeking to help others find healing and hope.
"I was drinking and smoking weed at the age of 10 and, when I was 16, I took my first opioid pain killer and it was all over," she said.
Eventually, Gilman began selling drugs to support her addiction, which had become all-consuming.
"You don't recognize that addiction is going to be a problem at first," she said. "By the time you do recognize it, you can't stop — you are completely dependent and you can't function without the drug."
Detoxing from heroin is full of agony, she said, and includes: abdominal cramps, fast pulse, high blood pressure, fever, runny nose, vomiting, diarrhea, sweating, bone and muscle pain, cravings, insomnia and severe anxiety.
"If you don't get the drug, you feel like you are going to die. And you'll do whatever it takes to be well," said Gilman. "You'd rather be dead than go through detox."
Supporting a drug habit is expensive and, like many addicts, Gilman relied on money from the sale of heroin and methamphetamine to keep herself going. She had enough presence of mind to turn her young daughter, now 10, over to the child's father because she was incapable of fulfilling her parental duties.
"I knew that I couldn't take care of her — I was an absolute mess," she said.
Unlike some addicts, Gilman didn't end up homeless — because other addicts were happy to have their supplier camping out on the sofa.
"I wanted so desperately to be free but I couldn't find my way out," she said. "Every night when I went to bed, I prayed that I would die in my sleep. I used to look in the mirror and tell myself, 'I hate you," and, 'You'd be better off dead.'"
Gilman has lived in The Dalles since age 15 and been arrested five times since 2013 for drug-related crimes. Her "wake-up call" came on April 18, 2016, when the Mid-Columbia Interagency Narcotics Task Force crashed through the door of the motel room in Biggs that she and a friend were staying in.
She was on violation for a previous conviction and now faced new charges for possession and delivery of heroin and meth.
During her transport to the Northern Oregon Regional Correctional Facilities in The Dalles, a deputy from the Sherman County Sheriff's Office told Gilman bluntly that she was "killing other people" by selling drugs.
She took that message to heart.
Gilman's father had died five years ago from a heroin overdose, so she recognized the truth behind the deputy's words.
"As crazy as it sounds, I had never thought before about what I was doing, that I was destroying people's lives," she said. "But after he said that I thought of all the parents not taking care of their children because I was providing them with drugs — it was a rude awakening."
After being lodged in NORCOR, Gilman suffered the torment of detox for 12 days, but drew strength from a faith that she had left behind long ago.
"I whispered the name of Jesus over and over to keep myself going," she said. "That's where my strength comes from now; how I'm able to remain clean and help others."
Gilman credits jail administrator Bryan Brandenburg for setting up programs while people are incarcerated to help line them up with resources, such as housing and treatment, after they leave.
She views addiction as a way for an individual to fill the brokenness within, something that she believes only God can do.
"The first time I took pain pills, I felt I had found the answer to all my problems. My opiates were nothing but a false substitution for God," Gilman said.
She is now on a mission to help families devastated by the loss of a loved one to addiction find peace. And to help those in recovery know that life can not only get better, but can be filled with purpose.
Toward that end, Gilman has organized a candlelight vigil for the second year on Aug. 31. The observation of National Overdose Awareness Day takes place Thursday at 8 p.m. in City Park, 707 Union Street.
"I wanted to do this because every family is somehow touched by addiction and I want them to feel supported," she said.
Gilman is still on probation for past crimes but now lives in a recovery home and is gainfully employed.
Best of all, she has her daughter back and their relationship is stronger than ever.
"My life's amazing today," she said. "God is healing the brokenness that caused me to use."
Attending Covenant Christian Church in The Dalles and being active in the Freedom Nights program at 7 p.m. on Fridays is a steadfast part of Gilman's routine now.
"I've repented. I've asked for forgiveness and I've chosen to forgive myself and now I walk in God's will," she said.
Helping others through recovery has become her passion.
"I've made so many mistakes and I've harmed so many people, but I'm not stuck in who I used to be — I can help other people," said Gilman.
A national epidemic of opioid addiction is capturing headlines and speaks to the need of people for God, she said.
Opioids are a class of drugs that include heroin as well as the prescription pain relievers Oxycodone, Hydrocodone, codeine, morphine, fentanyl and others.
Heroin is made from morphine, a natural substance taken from the seed pods of various opium poppy plants grown in Southeast and Southwest Asia, Mexico and Colombia. It can be made into a white or brown powder or a black sticky substance known as black tar heroin.
People inject, sniff, snort or smoke heroin. The drug enters the brain rapidly and binds to opioid receptors on cells located in many areas, especially those involved in feelings of pain and pleasure and in controlling heart rate, sleeping and breathing.
Prescription opioid pain medications, such as OxyContin and Vicodin, have effects similar to heroin.
Four in five new heroin users started out misusing prescription painkillers, according to the American Society of Addiction Medicine. Gilman knows well how that descent into hell happens.
"Any type of an addiction escalates — it's a progressive illness," she said. "It doesn't matter whether you are rich or poor, black or white, anyone can become an addict."
Although people may start out abusing drugs and be able to keep up with their daily responsibilities, eventually things will worsen to the point that only the addiction matters and it will be their first and only priority, said Gilman.
"There is so much shame and guilt tied to that lifestyle," she said.
Her message to those struggling to overcome an addiction: "God says you are valuable, God says you are worthy and God says you are loved. And if He says that's who you are, you don't have to be stuck in a cycle of self-hatred."
Her message for societal prejudice against addicts: "The greatest commandment is to love and you can't do that if you are judging."
"When you choose to love someone who suffers from addiction, you aren't saying their behavior is okay; you're just letting them know that they're worth so much more," she said.
When she decided to step forward and speak openly about her struggles with addiction, Gilman said people in her life questioned whether she really wanted to be "out there." She is so firm in her resolve to help others that she decided it didn't matter if she was condemned.
"At first, I thought telling my story would bring so much judgement but, if I can even help one person, it's worth it," she said. "My life is an absolute testament to the fact that God heals. He takes every wrong and uses it for His good."
It's no longer about "working" a recovery, said Gilman, it's a new way of life that has become a habit.
"I seek God with everything that I have and He is faithful to respond with his transforming presence," she said.
"I never feel the urge to use anymore, I am done with drugs.
"There is life after addiction, that's not the end of the story."