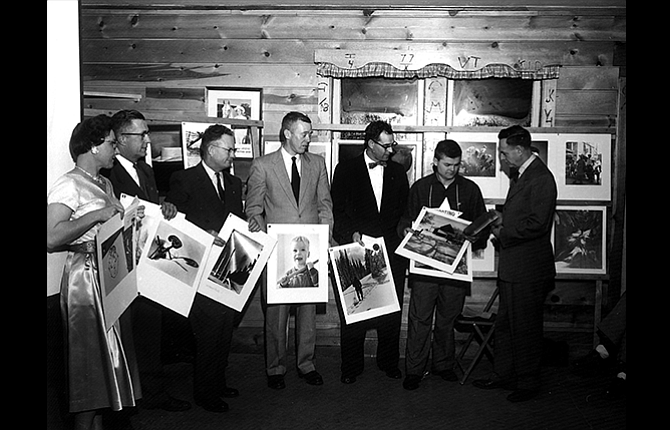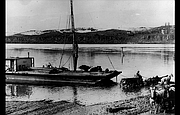 20 years ago – 1997
Retailers in The Dalles report an increase in sales this year compared to last year's shopping season. "We're ahead of last year, and last year was fabulous," said Jane Hunt, manager at J.C. Penney's in downtown The Dalles. The improvement over last year isn't large, however. Hunt said she couldn't give specific figures, but it's a single-digit gain. The top-selling toy is "Sing and Snore Ernie," and number two is the Nintendo 64, she said.
What does a home remodeling project have in common with the Roman Empire? The answer could be "your health," depending on the age of your home and the precautions you take during remodeling.
Members of three different school boards struggled with one of many nagging details of a proposed Petersburg-Dufur merger Tuesday night, centering on the prospects of Petersburg high school students now attending classes in The Dalles. Dufur board members – who are considering a merger request from Petersburg, driven by a state mandate – asked their counterparts in The Dalles whether D-12 would be willing essentially to trade students: some 18 to 20 Petersburg kids now attending TDHS would continue their education there, if D-12 sends a comparable number of elementary kids to Petersburg.
40 years ago – 1977
The City of The Dalles spent almost $10,000 to plow the city out from under last week's 15-inch snowfall.
Van Beito and John Nelson are having a lot of fun making air circulators for fireplaces. The energy crunch has improved their market, but both plan to keep their operation hobby-sized. "We are happy in our jobs, and this is just a good, fun thing to do, plus it pays a little for your time," Beito said. He is a city policeman and Nelson works for the state forestry division.
Klickitat County residents and officials were watching the river at Klickitat Friday afternoon as it was rising about three inches an hour. There were areas along the roads where the water was within one to three feet of the edges of them.
Representatives of the Rev. Moon's Unification Church plan to contest the city's denial of a door-to-door solicitation permit.
MORO – The merger of the Moro and Grass Valley elementary schools will be considered Monday when both school boards meet at 8 p.m. in the Grass Valley School.
60 years ago – 1957
A change in policy of The Dalles fire department in fire protection outside the city limits is being shaped by city councilmen. Councilmen meeting last night decided to cut down the number of existing contracts with outside businesses by not renewing them Jan. 1, 1958, and not taking on new contracts "unless the business is an industrial-type business which materially affects the economy of the city."
A Klickitat county hitchhiker, trying to get a ride near the junction of The Dalles bridge route, in Washington, seriously injured himself when he jumped from the highway edge while a car was passing.
CAPE CANAVERAL, Fla. (UP) – All is in readiness for the historic firing Wednesday of a slender rocket carrying America's hopes of duplicating Russia's leap into space, a Navy spokesman said today.
80 years ago – 1937
The opening of a modern grocery store, with all new fixtures, shelving and grocery stock, in the location formerly occupied by the East Hill grocery, was announced today by Paul Darnielle, owner of the building. Darnielle operated a grocery store in the same building form 1912 to 1920, leasing the building in 1920 to the East Hill grocery which now has moved to a new building at Kelly avenue and Webster streets.
Wasco county officials expect the list of persons receiving old age assistance to increase after January 1, when indigent aged between 65 and 70 become eligible for assistance under provisions of a mandatory pension legislation passed by the last state legislature. The age limit at present is 70.
100 years ago – 1917
The local exemption boards throughout the United States will start mailing the "questionnaire" to all registered men on December 15.
WASHINGTON, Dec. 3. – The sixty-fifth congress convened today promptly at noon, met a few minutes, and then adjourned until tomorrow. Prayers for victory were offered in both houses immediately after roll calls. Senator La Follette formally announced the death of his colleague, Paul Husting, and the senate adopted a condolence resolution, adjourning until Tuesday at noon through respect for him.
Gunner William G. Clancy, the Texas soldier who carried the Stars and Stripes "over the top" in the battle of Vimy Ridge, wants some American cigarettes, and if one may judge from the tone of a letter, he wants somebody to write to him. He is in a British hospital.