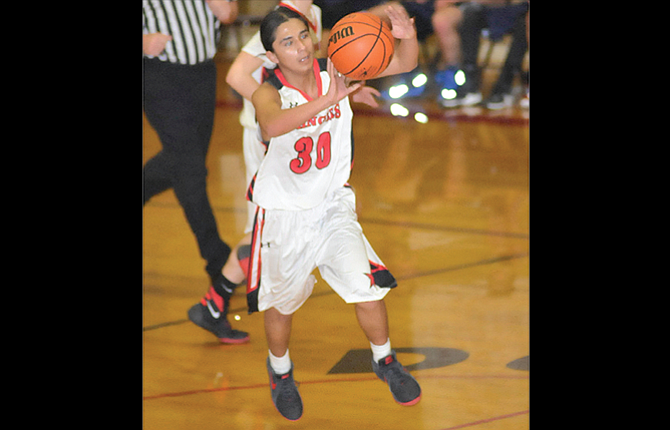 Down by a 19-12 score after one quarter of play, the Dufur Rangers used a 31-18 run over the final three quarters of play to defeat 2A Culver by a 43-37 final margin Tuesday in a non-league boys' basketball game played at Dufur High School.
While the offense was good enough for the Rangers to lock up their first win of the season, head coach Ron Townsend was impressed with the defensive tenacity displayed, as this group held an opponent to less than 47 points for the first time in three games.
"Overall, I thought our defense was quite good," Townsend said. "Two of their players accounted for 33 of their 37 points, as we were able to limit their other players from hitting any shots."
With Culver out in front, 19-12, the Rangers worked a 14-7 second-quarter split to make it a 26-all halftime tie.
Dufur finished the second half with outputs of 8-4 and 9-7 to complete the comeback.
For the second straight contest, senior post Curtis Crawford posted double-digit points with a team-high 17, and junior guard Tanner Masterson added nine.
Abraham Kilby tacked on six points, Derek Frakes and Daniel Radcliffe chipped in four points apiece, and Anson Jim ended up with three points.
In three games, the Rangers are averaging less than 20 points, dropping from 61.5 to 41.6.
Dufur has still only practiced a handful of times and a few key players have yet to play, so there is hope that those numbers will increase by the time league play begins.
"We still need to work on offensive execution and shooting if we are going to get where we want to be," Townsend said.
Dufur (1-2 overall) hosts Damascus Christian (1-2) at 7:30 p.m. on Friday, and then wraps up the weekend with a home tilt opposite Powder Valley (1-1) at 5:30 p.m. Saturday.