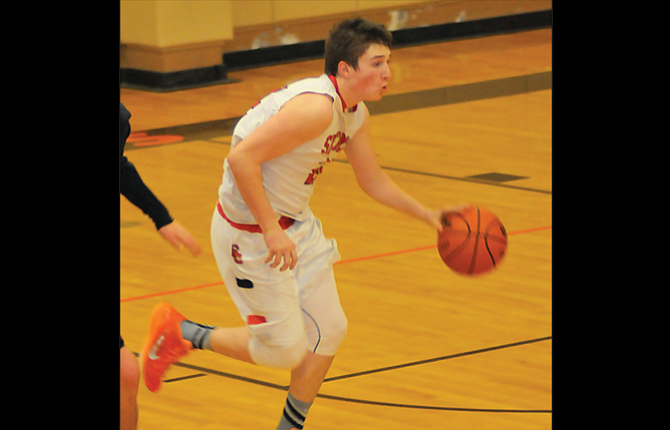 The Sherman Huskies posted a 1-3 record in four games played at the Punahou Invitational Basketball Tournament held in Honolulu, HI., taking their lone victory over Kamehameha on Friday by a 69-67 score.
In that contest, the No. 5-ranked Huskies went on a 25-8 rally to storm back from what was a 37-29 halftime deficit.
Kamehameha went on a 22-15 fourth-quarter run to get within reach, but Sherman hit on 9 of 11 free throws at the end of the game, including five consecutive by Max Martin, to hold on for the win.
Sherman made good on 23 field goals, two 3-pointers, and went 21 for 27 on free throws, as Max Martin and Isaiah Coles scored 25 points apiece. Keenan Coles and Kyle Fields tacked on nine points each.
Much of the Huskies' success was due to moving the ball better against Kamehameha's pressure defense with senior point guard Maverick Winslow running the show.
"Isaiah was very aggressive going to the basket today and we were able to get some fast break points," said Sherman head coach Bill Blevins. "Kyle played fantastic pick and roll defense as well as post defense. Keenan did a great job starting in place of Treve Martin who was sick, putting in some contested shots in the key."
On Tuesday, Dec. 27, Sherman ended up on the losing end of a 64-46 score to St. Louis High School.
The Huskies could not sustain their 13-11 lead through one period, as the Crusaders rallied for runs of 21-5 and 20-14 in the second and third quarters to go out in front, 52-32.
Martin scored 16 points, Isaiah Coles went for 11 and Fields finished with eight for a Husky group that hit 15 field goals, two from long distance, and shot 14 of 19 from the line.
Blevins said his team was unable to handle the Crusaders' overall pressure and physicality.
"We need to be better at keeping a sustained intensity throughout 32 minutes of play and adjusting how the game is being called," the coach said. "It was a great experience for us to play a pretty good team, and we need to learn and grow from this experience."
In Wednesday's action against Punahou II, Sherman looked to be on its way to a blowout victory with runs of 14-8 and 17-10 to jump ahead 31-18.
However, Punahou II inched to within eight points after the third quarter and completed the comeback on a 20-9 run to pick up the 54-53 second-round win.
The Huskies totaled 17 field goals, two from long distance, and went 17 of 30 from the free throw line, as Isaiah Coles led with 16 points, and the duo of Max Martin and Fields had 12 points apiece.
"Turnovers and free throw shooting were really the difference," Blevins said. "We need to keep our composure at the end of games when we are tired."
On Thursday, the Huskies lost their third consecutive game by a 56-46 score to Damien High School.
Sherman (4-4 overall) hosts Horizon Christian at 7 p.m. on Friday, Jan. 6 for its Big Sky Conference opener.