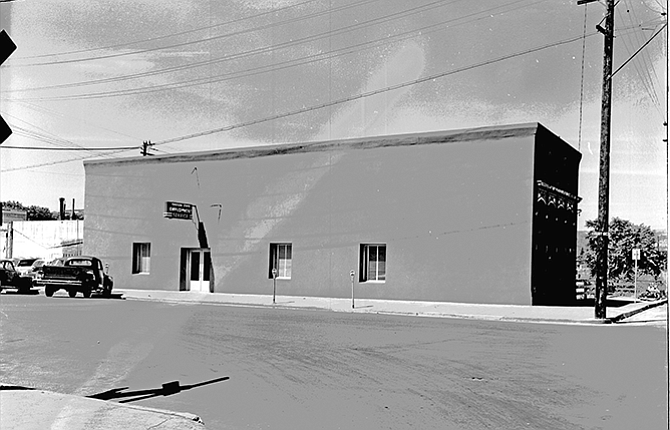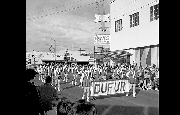 20 years ago – 1997
Hood River County will give the Gorge Commission one year to address several issues of concern about the Columbia River Gorge National Scenic Act. The board of commissioners voted 4-1 Monday to adopt the county's National Scenic Area ordinance, but only after adding the provision that the county will repeal the ordinance in one year unless it sees favorable outcomes to such issues as disputed boundary lines in Cascade Locks and Hood River, support for extra administrative costs, and other concerns.
SALEM (AP) – One of the drafters of Oregon's 1994 assisted suicide law says he thinks the state's medical community is ready to implement the act. But it could be a year or more before legal questions surrounding physician-assisted suicide are resolved. The U.S. Supreme Court heard arguments today in challenges of laws passed in Washington state and New York that make physician-assisted suicide a felony. Approved by voters in November 1994, Oregon's assisted suicide law allows a patient to request a lethal dose of drugs if at least two doctors determine that the person has less than six months to live.
40 years ago – 1977
The Dalles Masqueraders have established a theater arts scholarship fund for the late Sheila Burke, The Dalles, an active member of the theater group when she was killed in an auto accident last summer. Tryouts for the spring production of William Shakespeare's "Taming of the Shrew" will be Jan. 11 at 8 p.m., Jan 12 at 8:30, in the Civic Auditorium.
A critical water supply outlook for the Columbia River and Oregon was forecast Friday. The Soil Conservation Service said Jan. 1 snowpack readings indicate the flow of the Columbia River at The Dalles could be near record lows established in 1926, 1944 and 1973.
The Rev. Rusty Kimsey called this morning to point out that this year's Superbowl will follow church services for once and the men of the cloth are not competing headon with a 10 o'clock football game.
60 years ago – 1957
During inauguration ceremonies last night in the city council chambers, Mel Davidson turned over his gavel to John H. Craig, the new mayor. Re-elected Councilman-at-large Dr. John H. Skirving and Councilmen Virgil Kelly and Ernie Miles were all sworn in by City Clerk Treasurer John Thomas along with the new mayor. As part of the ceremonies veteran Councilman Virgil Kelly presented Davidson with a large gavel. Then Davidson took a seat in the audience as Councilman Skirving read a resolution crammed with legal phraseology commending the ex-mayor for his past work for the city. Davidson was noted for the number of resolutions he passed and his aversion to legal terminology.
SYDNEY, Australia (UP) – Fifteen draftees assigned to the New South Wales Scottish Regiment began 42-day sentences in the guard house today for refusing to wear kilts.
Cattle 400, market active, fed steers steady to strong; fed heifers steady; cows moderately active, steady at Monday's advance; truck lot choice around 950 lb. fed steers 22, load mixed good-choice 1050 lb. 21; good steers mostly 19-20.50; Holstein cutters to 11, utility cows 12-13; utility bulls 14.50-15.50, light cutters down to 11.
80 years ago – 1937
Word was received here today of the death of Charles Carver, Jr., in Portland yesterday. The deceased was a brother-in-law of Bishop W. P. Remington, formerly of this city.
Graveside rites for Luther E. Martin, 42, who died yesterday at Kelso as a result of injuries received in a mill accident there will be held here tomorrow at 2 p. m. with internment in the local I. O. O. F. cemetery under the direction of Zells. Rev. W. I. Eck will officiate.
A news dispatch from Washington, D. C., today informed middle river shipping interests that Major General E. M. Markham, chief of army engineers, had turned down a proposal of The Dalles chamber of commerce that mechanical provision be made at Bonneville for trans-shipment of river cargo past the dam during the time the Bonneville lock is closed to navigation while gates are being installed.
Rabbits – Fancy dressed, 19@19c. Apples—Delicious, extra fancy, $2.25; fancy, $2; face and fill, 85c; Spitzenberg, extra fancy, $1.85, face and fill, 75c; Northern Spy, face and fill, 75c; Kings, face and fill, 75c; Jonathans, face and fill, 75c box.
100 years ago – 1917
A "wireless dance" was given recently at the home of Theodore E. Gaty at Morristown, N. J. The tunes all came from a phonograph on Manhattan Island, 40 miles away, and they came by the air route. They were picked out of the ether by a marvelous device which not only caught the sounds but multiplied them several hundred times. Music has often been transmitted by wireless, but it has been necessary to hold a special wireless receiver to the ear to hear it. In this case the music was distinctly audible all over the house, and the dancers had no difficulty in keeping step to it.
At The Hotel Dalles. – Wm. Cadwell, Portland; Lloyd S. Gilmour, San Francisco; W. H. Whitcomb, O. W. Camp, Walter Kendall, John Glenn, L. A. Farley, D. E. Witt, Portland; Mrs. F. G. Duncan, Mr. and Mrs. George Silva, Lyle; A. B. Holderman, Portland; C. E. Johnson, Moro; Gay F. Uavarre, Seattle; …
Highland Falls, N. Y. – William Slater of Little Britain, near here, has discovered a new way to trap foxes. According to his method, you drive an automobile up to a stone wall in a lonely spot, start a dog to barking, and a fox jumps over the wall and lands in the tonneau. That is the way Slater acquired a silver gray fox, which he has had caged. Slater and his brother, Dewitt Slater, had stopped their car in Coldenham, Orange county, to repair a tire. A fox plunged over the wall and into the car. The animal became enmeshed in a robe and was kept a prisoner.