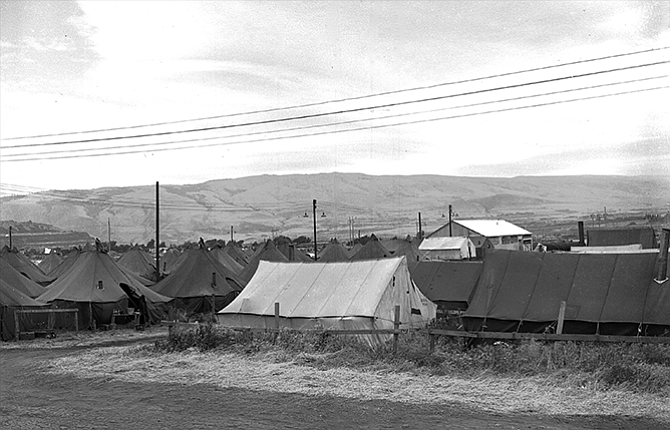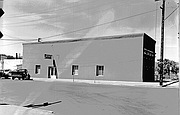 20 years ago – 1997
More than 100 old street light poles in The Dalles have a fresh coat of paint, thanks to Northern Wasco County PUD. The PUD contracted with Bob Sady Painting to paint dozens of the old, metal light poles along Second, Third and Fourth streets, from roughly Pentland Street to Brewery Grade. Poles along West Sixth Street, from Terminal Avenue to Mt. Hood Street plus the Shilo Inn Parking Lot, were also painted.
Handicapped access to an outstanding view of the Columbia River Gorge has been proposed for a site across the river north of Memaloose Island.
40 years ago – 1977
Personnel and management conditions at the Wasco County-owned Columbia Basin Nursing Home are headed for discussion... to consider concerns and complaints voiced by the employes and citizens that hinged on short staffing and a general deterioration of personnel relationships for a year or longer.
Wahtonka Student Body President Don Brice carried the students' appreciation aboard driver Chuck Grant's bus Friday. Grant has been driving the athletic teams and rooter buses for six years.
60 years ago – 1957
Home service activities and blood program planning were topics at Monday's luncheon meeting of the board of directors of Wasco County Red Cross chapter, held in the Wasco Electric Cooperative meeting room. Discussion of home nursing responsibilities and financing by the local chapter was introduced by Mrs. John J. Milne.
KLAMATH FALLS (UP) – The Klamath Indian tribe issued an ultimatum to the Klamath County Bar Association yesterday, threatening to boycott the association if legal fees levied in guardianship cases are not reduced by the end of this month.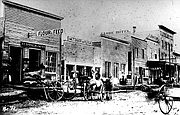 80 years ago – 1937
Eliazabeth Jones, aged 88, died yesterday at a local hospital following a short illness. Born in Wales, the deceased had been a resident of The Dalles for 40 years.
A delegation of Celilo Indians headed by Willie Yallup will depart for Salem next week to "stand guard" during the session of the Oregon legislature against passage of any fish laws that might affect Indian salmon fishermen disadvantageously. John Whiz, a member of the lobby committee, reported today that he, Yallup, Tom Billy and several other tribesmen planned to leave for the state capital Wednesday.
A petition filed in probate court here yesterday came all the way from Johannesburg, South Africa. It asked that Paul W. Childers, local attorney, be appointed administrator for the estate of Alexander McIntyre, who died at Johannesburg in 1934 and left a small personal property estate in this county. The petition bore the signature of the deceased's wife, Jesse. Notarial seals and Transvaal stamps affixed to the instrument excited the interest of county court house employes.
100 years ago – 1917
"Your statement will be ready in five minutes" – This is real, up-to-the-minute bank service – giving the customer the thing he needs at the time he needs it. This is the kind of service we are now prepared to give you. We have just installed a Burroughs Bookkeeping Machine which handles our accounting work and keeps a statement of each customer's account ready all the time, with entries made right up to date. Instead of leaving your pass book for two or three days at the last of the month in order to have it balanced, you get a neatly printed statement each month, showing all checks and deposits and a balance you know is right. (Advertisement – First National Bank, The Dalles, Oregon)
Have moved to first door north of telephone office. J. R. Docherty, upholstering and furniture repairing. Telephone red 791.