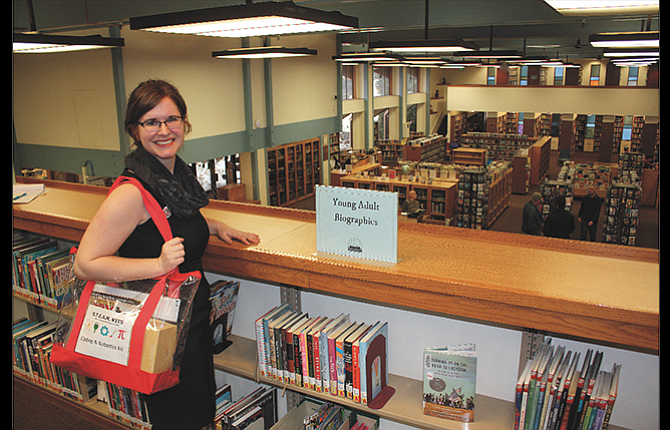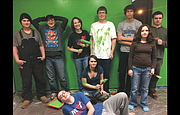 The Dalles/Wasco County Library never had a dedicated teen services staff member until spring of 2015, when the library hired Megan Hoak away from a public library in Florida.
Hoak said her coordinator role in The Dalles is to be "a book purchaser, grant writer, event planner and marketer of the library services as they relate to teens."
Now, in large part due to Hoak's vision, the city library at 722 Court Street is gearing up for a significant renovation. The library will use a $40,000 grant from the Oregon Cultural Trust to "repurpose" a 1,020 square foot section of second-floor space to meet the needs of an increasing number of teen patrons.
This summer, the library will open a digital media lab and a teen programming room specifically designed for students in grades six through 12. Among the enhancements will be programming materials and digital media for sound recording, animation equipment, digital artwork, and even a "green screen" to help create special effects. The renovations are expected to be completed sometime this summer.
The Oregon Cultural Trust is a Salem-based organization that "champions and invests in creative expression and cultural exchange, driving innovation and opportunity for all" by providing grants for a variety of different entities that further the organization's objectives.
The library won the grant last June, and will be renovating what had been the audio-book section and an old computer lab. These units will be moved downstairs, and then the contractor — Dave Adams Construction in The Dalles — will get to work.
Panels of thick glass and soundproof walls and doors will be erected to ensure teens can collaborate and create freely without disturbing others. New wiring, flooring, and storage will be added to improve the technical capabilities of the space, and new bookcases and furniture moved in for comfort and aesthetics.
The OCT grant will cover virtually all construction costs.
"If we hadn't received the grant, none of this would be possible," said Hoak. "This is solely through the generosity of Oregon Cultural Trust."
Hoak also pointed out that Google had previously pledged funds to outfit the media lab with a variety of equipment.
"The technology and resources for that part of it came from Google," Hoak said.
"I think the teen room will definitely be an enhancement for the library," said Sonja Jacobsen, a member of the Teen Library Advisory Board. "Many teens in our community are already using the library as a place to study or hang out, and I feel the teen room, by giving them extra resources and a place of their own, will make them feel more welcome."
Jacobsen said having access to the new technology represents a unique and wonderful opportunity.
"I'm personally really excited there's going to be music- and video-recording equipment available to use," Jacobsen said. "I wouldn't normally have access to that kind of stuff, and I think it'll be awesome to be able to make and record music without the normal price restrictions."
The library's teen volunteers have been given tremendous latitude regarding how the new space will be set up, and it is showing in the proposed designs.
"They voted on the aesthetics of the space to create a sense of ownership," Hoak explained. "We wanted it to feel really different from the rest of the library. We want them to feel this is their space in the community that's not school or home or work."
"We're planning a really cool theme for the décor —somewhere in the realm of industrial and steam-punk. I'm psyched," added Jacobsen.
According to Hoak, since the library boosted its focus on teens, the library has seen an 87 percent increase in attendance at programs geared to middle school and high school kids. She said that sharp spike in attendance drove the thought process that led to the new construction project.
Hoak worked in teen services at a Florida library for two years before coming to The Dalles and, before that, was a high school English teacher for six years.
"Having been a teacher first really helps me understand what challenges teachers are facing in the classroom," Hoak explained.
"We want to get kids excited about school and staying in school, and want to provide another way for students to learn."
She said that objective is essentially where the idea for the teen programming room and digital media lab came from. "We very much want to support (School District) 21's efforts to improve the graduation rate," Hoak said.
"That's a valuable part of the library's efforts to provide a safe, adolescent-friendly place that is conducive to letting young people grow, connect and learn."