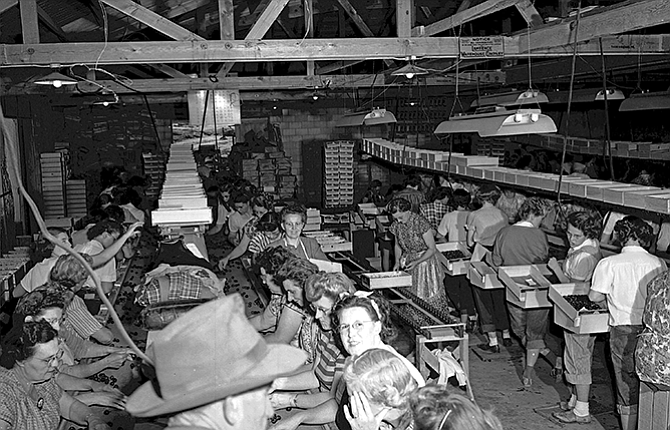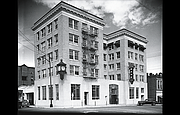 20 years ago – 1997
A family that included a new baby lost all their possessions in a fire that extensively damaged their home on Tuesday afternoon.
Oregon's snowpack is well above average and mainly at high elevation, meaning there likely will be plenty of water for summer but little potential for flooding early this year. In The Dalles, the December snowpack was 200 percent of normal, matching a 1985 record, and officials expect the January snowpack also to be above normal.
A one-vehicle rollover accident one mile west of The Dalles yesterday blocked traffic on Highway 80 for an hour while emergency personell extracted the driver.
Completion of a heating system build, the renovation of an auditorium, and reroofing the buildings are only a few of the items on the list of projects to finish up at Columbia Gorge Community College – and plans are being made to do just that.
40 years ago – 1977
The transfer of the Stone Machinery Co. Caterpillar Tractor dealership here, to Halton Tractor Co. of Portland was announced today. Officials of both firms made the announcement. The change is effective Monday. Stone has sold its building and inventory to Halton, the franchise for Caterpillar will be acquired by Halton, and all local employes of Stone will remain to operate the Halton agency here.
A decision may come Monday on whether to call a revenue bond issue to finance a state office building in The Dalles.
A two-week stoppage in admission of residents to Columbia Basin Nursing Home will end Feb. 1.
60 years ago – 1957
Proposed federal aid system projects in Wasco, Hood River and Gilliam counties are among those for which details were released this week by State Highway Engineer W. C. Williams. The tentative plans approved by the State Highway Commission involve 21 federal secondary highway projects in nine Oregon counties totaling $1,807,000.
Old Jaycees don't fade away, they just hide, Jack Kalinoski says. Kalinoski, a member of The Dalles Junior Chamber of Commerce board of directors, is anxious to get in touch with any former Jaycees here who belonged to the organization from 1939 to 1949. The state Jaycee historian is compiling histories of the various clubs.
Temperatures went as low as nine degrees below zero in The Dalles last night and are predicted as low as zero for tonight. Temperature at The Dalles airport, where readings usually vary several degrees from those within the city, was four degrees below zero at 7:30 a.m. today.
80 years ago – 1937
A snowstorm of blizzard proportions today had completed the job of blockading most of the county's outlying districts, and had closed at least one main highway route in this vicinity.
Two fires caused damage of approximately $2,500 last night and this morning. One of the fires, starting from an overheated stove at 10:25 last night, broke out in a combined bakery shop and store operated by Mr. and Mrs. R. E. Brown at 1302 Bluff street, causing a loss of between $1,4500 and $2,000 to baking machinery and store stock. Adjoining living quarters were saved, firemen said.
100 years ago – 1917
FOR RENT—Furnished housekeeping rooms. Inquire 805 Alvord street.
Eyes tested, glasses fitted. Dr. George F. Newhouse.
L. L. Mann and children have returned to their Pendleton home, after passing the week-end with Mr. Mann's uncle, D. J. Cooper, and other relatives.
In the circuit court of the state of Oregon for Wasco county. Henry L. Kuck, executor of the Will and estate of Geo. Anderson, deceased, plaintiff, vs. Pearl Shelton Jarvis and Pearl P. Jarvis, husband and wife, the Citizens Bank of Portland, Oregon, a corporation, and the Oregon-Washington Investment company, a corporation, Defendants.
GOLD HILL, Ore., Jan. 29. – It is believed a pack of timber wolves killed and devoured John Hammersley, a government hunter, on Willows flats in Jackson county. Hammersley has disappeared. Searches found a man's bones, which had been gnawed and scattered; a rifle, shreds of clothing and the corpses of three wolves. There were indications of desperate struggle.