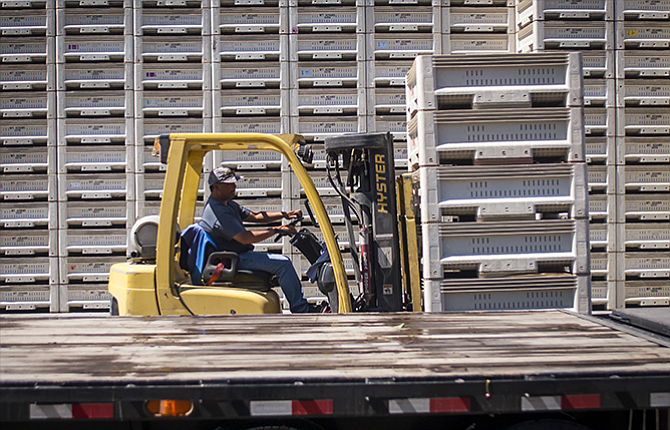 A forklift operator ­unloads bins of fresh cherries from a flatbed trailer Wednesday at The Dalles Fruit Company in Dallesport.
About 20,000 tons of cherries go through the warehouse each year, averaging 1,200 to 1,500 bins each day through the harvest season. The bins in the background have already been emptied. Fresh cherries arrive and are immediately run bin-by-bin through a water-cooling system and then moved into a refrigerated warehouse until they move through the packing line.
During harvest, the plant is operating two 10-hour shifts a day, seven days a week.