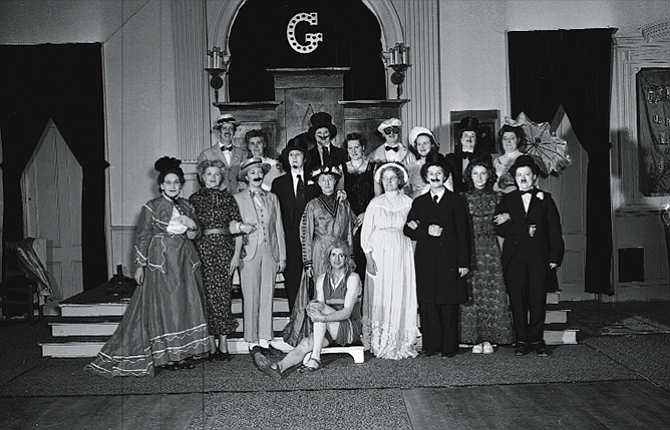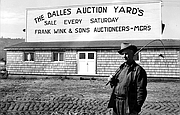 20 years ago – 1997
Recreation master plans for the Doug's Beach and Spring Creek Fish Hatchery windsurfing beaches will be on public display tonight, Wednesday, at the Waucoma Center in Hood River. The open house is scheduled from 4 to 7 p.m. in the Waucoma Center, located at 902 Wasco Street. Proposed plans for Doug's Beach are designed primarily to separate existing public use from natural and cultural resources at the site, "which is basically a disturbed wetland."
Listening will be her top priority, says Cheryl Crowley, new superintendent for The Dalles School District 12. Crowley begins her job here in July, but will spend a week familiarizing herself with the district starting June 16. "I'm still very much in a collection mode," Crowley said.
WASHINGTON (AP) – A presidential commission will propose that Congress enact legislation allowing some researchers to create cloned human embryos but ban use of the embryos to make human babies, a panel member said today. "The commission is not suggesting any bans or prohibitions with respect to experimental procedures with human embryos that don't result in a baby," said a panel member who spoke on condition of anonymity.
40 years ago – 1977
A quick peek into the past is available on the "red rooster" walking tour through historic The Dalles. It takes you to old homes, landmarks, public buildings, natural and geological points within an hour, and all under the watchful eyes of the rooster stop at St. Peter's Landmark.
The Small Business Administration in Portland said Friday it was selling the Portage Inn in The Dalles to Curtis and Verna Trent of Roseburg with papers closing effective today. The SBA said it sold the inn for the price it paid at a sheriff's foreclosure sale here Wednesday, $1,201,714 and would recover its loans under those terms.
CHICAGO (UPI) – A doctor, advised by his insurance company to settle a malpractice suit seven years ago, instead sued those who complained against him and has been awarded $175,000 by a Florida jury. "The course of malpractice litigation may finally have turned in favor of physicians," the American Medical News said.
DETROIT (UPI ) – Foreign automakers set a new record for monthly sales in May, accounting for one of every five new car purchases and strengthening their hold on the small car market.
60 years ago – 1957
Circuit Judge Malcolm Wilkinson yesterday afternoon denied Ernest Leroy Smith, 19, of Empire, Ore., a new trial on the charge of shooting at city police officer Robert Brower with intent to kill on March 2. Smith's attorney, Charles Burt of Salem, petitioned for anew trial on grounds that the court had erred in allowing numerous pieces of evidence into the record and that Deputy District Attorney Ed York had not proved that Smith shot at Brower with intent to kill.
The Dalles City Council last night made three moves toward possible future development of a sewage treatment plant at the foot of Laughlin street.
Animals carefully prepared for marketing will be auctioned tomorrow in the climactic event of this year's 4-H and FFA Fat Stock Show and Sale. Many of the animals are expected to be purchased for resale, the buyers bidding at above market price and then absorbing the "loss" in the interest of aiding and encouraging the youngsters who exhibit stock here.
NEW YORK (UP) – Cigarette smoking and premature death were coupled today in the final report on a massive five-year statistical study of 188,000 male smokers and non-smokers conducted by the American Cancer Society. Death rates from all causes were higher among the smokers than among the non-smokers. The rates rose consistently in proportion to the amount of smoking.
80 years ago – 1937
A resolution declaring proposed health ordinances now pending before the city council to be "unjust in some particulars and unnecessary duplication and expense in other particulars" will be presented by beauty operators, barbers, grocery clerks, restaurant operators, butchers and food handlers when the council holds its monthly meeting tonight.
SEATTLE, June 4. (UP) – Swept by a spectacular $170,000 fire, the Port of Seattle's block-long Connecticut street dock, one of the waterfront's landmarks, lay in ruins today. A spark from a pile puller probably fell between cracks in the terminal planking, smoldered for some time and then broke out suddenly late yesterday in a fire that spread so rapidly firemen were barely able to confine it to the one dock, City Fire Inspector E. Blain Rossman said.
BERLIN, June 4. (UP) – Helmuth Hirsch, 21, an American citizen, was executed today for high treason despite efforts of American authorities to obtain a release. An American national who never had lived in the United States, Hirsch was executed by the silk-hatted, gloved headsman of Ploetzensee prison here at dawn. A government communique said that Hirsch was executed "for violation of the law concerning explosives. Hirsch came to Germany in behalf of a foreign group of traitors in order to commit crimes with explosives."
100 years ago – 1917
All citizens of The Dalles are invited, and urged, to attend the seventh annual picnic of the Wasco County Farmers' union which will be held at Friend Saturday, June 9. This annual event was greatly enjoyed by many local citizens last year, and it is expected a large delegation of dallesites will go to Friend Saturday. Music will be furnished by the Dufur high school band.
WASHINGTON, June 4. – The government intends to draft 625,000 men on the first call. One hundred twenty-five thousand above the first 500,000 increment will be placed in training to fill vacancies caused by sickness and death. Provost General Crowder emphasized the fact that no class of men will be exempted as a whole from service, since such action would endanger the government's plan to secure 1,500,000 from the 10,000,000 men who are expected to register. The department of justice has sidetracked all other business for the enforcement of the selective draft act.
Waterbury, Conn. – Fred Hemmings has invented a device to offset the danger of the torpedo in its attack from the submarine or otherwise. The device is an electric arrangement of great magnetic power attached to the side of the ship, which will attract the torpedo, bring it to the side of the ship attacked and then lift it to the deck without exploding it. Mr. Hemmings believes it is destined to revolutionize sea fighting and will make vessels practically immune to torpedo attacks.