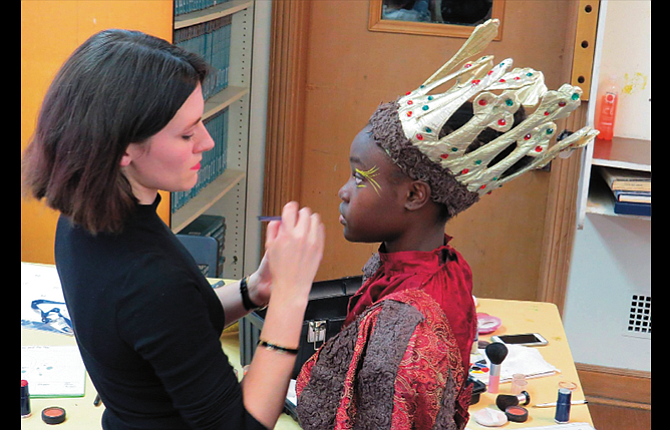 The Dalles Theatre Company presents a Missoula Children's Theatre production of Peter and Wendy in June.
Local children are encouraged to audition for the show Monday, June 19, 10 a.m. at The Dalles High School Auditorium, 220 E. 10th St., The Dalles. Fifty to 60 children will be cast for the week-long production. Tuition is $40, and financial assistance is available. For more information, contact Melanie Brown at 541-296-3399 or Ray Swift, 541-980-7717.
Among the roles to be cast are Peter, his Shadow, Tinkerbell, and the Lost Boys; Wendy and her brothers John and Michael; their parents Mr. and Mrs. Darling with their faithful friends Nana and Liza. Captain Hook and his Pirate Crew along with the Crocodile, Tiger Lily, the band of Neverlanders, and Neverland Creatures; and, carrying them to Neverland, a group of stormy Clouds.
Assistant directors will also be cast to aid in rehearsals throughout the week and take on essential backstage responsibilities.
Children ages 6-18 are encouraged to audition. No advance preparation is necessary. All costumes, scenery, props, and makeup supplied.
The program will culminate with two performances Saturday, June 24, at 2 and 4 p.m. Admission is $5 adults, $3 children under 13 and seniors over 61.
Missoula Children's Theatre is supported by a grant from the Wasco County Cultural Trust Coalition with funds from the Oregon Cultural Trust to support Oregon's arts, heritage, and the humanities.
Based on the story of Peter Pan, "Peter and Wendy" was conceived and written by Michael McGill, who also wrote the music and lyrics.