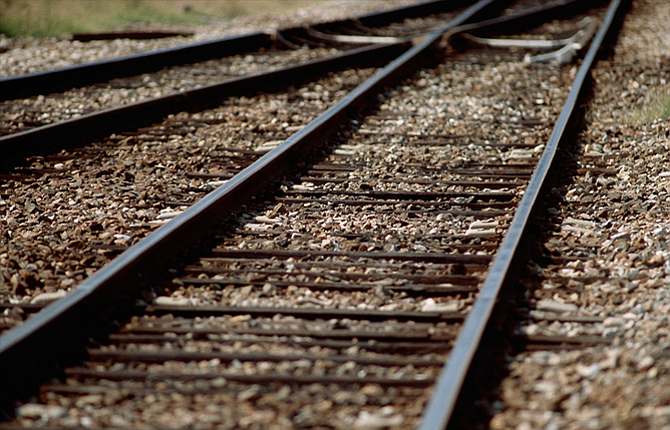 It was hardly surprising that the politically-driven Columbia Gorge Commission decided last week to reject Union Pacific's proposal to build an extended railroad siding at Mosier.
Even though the commission approved a 1.6-mile long siding at Doug's Beach on the Washington side of the Columbia 11 years ago for Burlington Northern Sante Fe Railroad, the agenda of conservationists to stop transport of coal and oil held sway in 2017.
UP attorneys rightfully questioned why their project was being seen in an almost totally different light by commission officials in 2017.
In 2006, then-executive director Martha Bennett determined in a written decision that BNSF's siding at Doug's Beach "is consistent with the standards....and purposes of the Columbia River Gorge National Scenic Area Act..."
What changed in 2017? The Sierra Club and other environmental groups are intent on shutting down coal-fired power plants and the use of fossil fuels, which they say contribute greenhouse gas emissions that are causing global warming.
Opponents pull whatever argument is necessary to accomplish that agenda out of their bag of tricks. This round, the potential for violation of tribal treaty rights was the tool of choice. And it first worked with the Wasco County Commission, which first denied the project.
The Confederated Tribes and Bands of the Yakama Indian Nation argue that UP adding 4 miles of second mainline track east and west of Mosier would create a double track that would endanger their crossing to the river. There is already a track and a freeway to cross, so it doesn't seem like adding a short distance of line would create more of a safety hazard.
As common carriers, railroads and most major trucking firms are required by federal law to move hazardous materials. Since both modes must transport these materials, the focus should be on how to make shipments more safe, not shut them down.
And railroads are a much safer way to transport hazardous materials than trucks. .
Railroad traffic involves only about 12 percent of the fatalities and 6 percent of the injuries that trucks do per trillion ton-miles.
Even though the volume of hazardous materials moving by rail has more than doubled since 1980, safety along the tracks is at an all-time high.
The freight train derailment rate on the country's nearly 140,000-mile mainline network reached a low point in 2016.
Less than 1 percent of all derailments involved crude oil.
Bottom line, rail transportation is essential to the American way of life. Twenty percent of the nation's chemicals that are vital to public health and the the American standard of living are carried by rail. This includes 35,000 carloads, annually, of chlorine, which is needed to purify more than half of the nation's water supply and contained in 85 percent of all pharmaceuticals.
Trains also move 70 percent of new automobiles, and intermodal traffic of consumer goods is now the largest single traffic segment for rail.
In a report for the Journal of Management and Marketing Research, Barry Spraggins, of the University of Nevada, laid out the case for the advantages rail offers over truck transport when it comes to hauling hazardous materials.
He wrote that there is simply not enough highway capacity to handle significant numbers of new trucks if less rail transport is used. Given the growing rate of highway congestion, the U.S. Department of Transportation has predicted that freight railroad demand will actually rise 88 percent by 2035.
To meet this demand, railroads are going to be taking on an increasing responsibility for movement of a variety of products.
One intermodal train can haul as much as 280 trucks, according to Spraggins' report, and a train transporting other types of freight can move up to 500 truckload equivalents.
This makes rail a cost effective means of transport and lessens the impact on the nation's highway system.
Instead of people in positions of power, such as the gorge commission, attempting to make rail transport more difficult, they need to push for the best safety regulations and newest technological safety advances possible.
Hazardous materials have to be moved to the marketplace, that is the reality of the situation.

Unfortunately, there is an inherent risk of accidents in any mode of transportation, that is also a reality.. There will be fewer incidents if hazardous materials are not travelling our freeways.
— R.R.