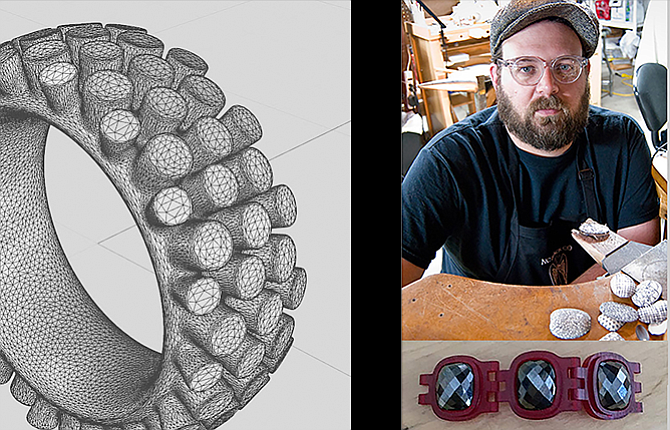 The Dalles-Wasco County Public Library will host its first ever Maker in Residence visit in July.
Artist and professor Arthur Hash arrives from Providence, R.I., where he is a professor of contemporary jewelry and advanced 3D digital manufacturing at the Rhode Island School of Design.

Hash is internationally recognized in his field for being one of the first jewelers to use a 3D printer to make his work.

Both his process and style have inspired designers around the world, and he can be credited as one of the original contributors to a growing movement of artists and designers using 3D printers.
As a Maker in Residence, Hash will spend four days working in the library, offering classes and a lecture for community members.
The residency will open with an Artist's Talk July 25 at 6:30 p.m. Hash will discuss his work and feature imagery and examples of pieces completed over the years.

His residency will follow, during which he will offer two classes on 3D printing for Wasco County residents.
The first class on July 27th, titled Mini Makers, will offer teens a glimpse into basic modeling programs, 3D scanners, and 3D printers.

Participants will get a chance to scan their face, load it and manipulate it on a computer and print their own self portrait.

On July 28 and 29 Hash will offer a more extensive class for patrons sixteen and older, teaching the basics of CAD modeling for 3D printers.

Participants will learn the fundamentals of 3D design, reverse engineering, and 3d printing.

Both classes will be capped at 15 participants and interested patrons can sign up at the front desk of The Dalles Wasco County Library starting July 3.
Hash's residency is expected to be the first in many Makers in Resident programs at the library.