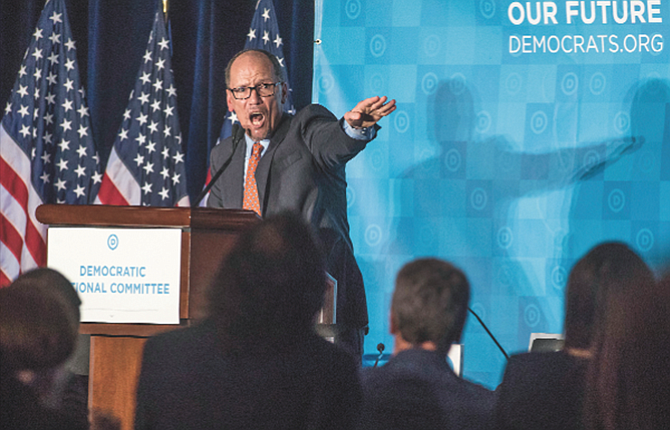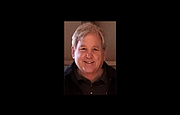 The new leader of the national Democratic Party has ties to The Dalles: Bill Lennox, a former Wasco County commissioner, is a step-cousin of Tom Perez, elected to the party's top post last Saturday.
Perez, who served as Secretary of Labor for four years under President Obama, is a Harvard law school graduate and a civil rights attorney.
"Tom is the most unpretentious person and gracious person that I know," said Lennox, who served in the Wasco County Sheriff's Office for 28 years before serving a term as county commissioner from 2007 to 2011.
"He is a wonderful cook, makes what he calls Dominican chicken. He's not afraid to be involved in the kitchen and always has a wonderful sense of humor. He can laugh at himself," Lennox said.
"At the same time though you can understand that he's intellectually very astute, and as Obama said, wicked smart," he said.
"He's visited us in The Dalles and enjoyed running up in Sorosis Park and really enjoys the Pacific Northwest and has returned here numerous times with his family," he said.
The selection of the chair of the Democratic National Committee was a hotly contested and unusually closely watched process, given the deep divisions within the Democratic Party after the 2016 election.
Perez won his election on a second ballot by 35 votes, and he immediately nominated the person he just beat, Keith Ellison, as deputy chair.
Perez was seen as the establishment candidate, with the backing of Obama, the Clintons and former Vice President Joe Biden. Ellison was favored by the Bernie Sanders contingent of the party.
Lennox said his late step-dad and Perez's mom were siblings, making the two men step-cousins.
Lennox is 11 years older than Perez, and didn't know him as a child, but got to know him in adulthood. Lennox went to visit his stepdad, Guillermo Brache, in New York just before he died, and that's when he met Perez, who had just finished law school at Harvard.
"I got to know him through his devotion to human rights issues and his concern for justice. At that time I was working as a law enforcement officer so I was intrigued by his devotion to and understanding about human rights," Lennox said.
"My younger brother Jamie is very close to Tom," Lennox said.
Their families vacation together.
Perez also worked in the Department of Justice in its civil rights division, where his work included investigations of police departments – including the Portland Police Bureau and the well-known Sheriff Joe Arpaio from Arizona — regarding use of force issues and civil rights violations.
Perez grew up in Buffalo, New York. His grandfather, Rafael Brache, was from the Dominican Republic and served as its ambassador to the United Kingdom.
However, in 1936 he fled the Dominican Republic during the bloody reign of President Rafael Trujillo, who was responsible for an estimated 50,000 deaths.
A political refugee, Rafael Brache settled in New York with his wife and nine children.
Perez's father, also named Rafael Perez, was a doctor, as are Perez's three siblings.
Lennox said of Perez, "His values are well entrenched from a family history of activism. I mean, this all started with his grandfather leaving the Dominican Republic because of his conscience regarding the behavior of the government there at the time.
You can see how that would impact his grandfather's children."
He said Perez's job as chair of the Democratic National Committee is to "bring the party together along with independents and others who may be unhappy with where the country's headed."
Lennox attended Perez's confirmation as secretary of labor four years ago, and met Obama at that time.
"We're proud of his commitment and his work over the years and his steadfastness to direct his energy to primarily helping safeguard and protect issues relating to justice," Lennox said of Perez.
He said Perez worked as a garbage hauler in college. "He knows very specifically what it feels like to be a working person and identifies with those struggles."
He said he visited Perez's family home in Buffalo and said it was "very modest."