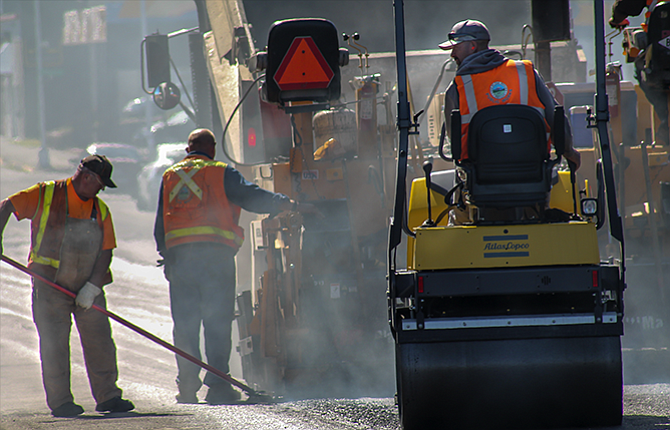 A repaving project will require the complete closure of the Brewery Grade roundabout Sunday night and restrict driving on Monday and Tuesday nights. The work by the Oregon Department of Transportation and city of The Dalles will be performed from 7 p.m. to 6 a.m., easing the disruption for motorists. Improvements will be made to the roundabout and U.S. 30 Highway near the intersection with State Road.
Beginning Sunday night, May 21, workers will close the roundabout to grind out the surface of the roadway and coat it with fresh asphalt. On Monday and Tuesday nights, flaggers will control traffic on one lane while the paving takes place to the east end of the project near State Road intersection. The city and ODOT partnered on the $370,000 project to minimize the overall cost to each agency.
City crews paved much of Third Street this week, causing intermittent lane closures.