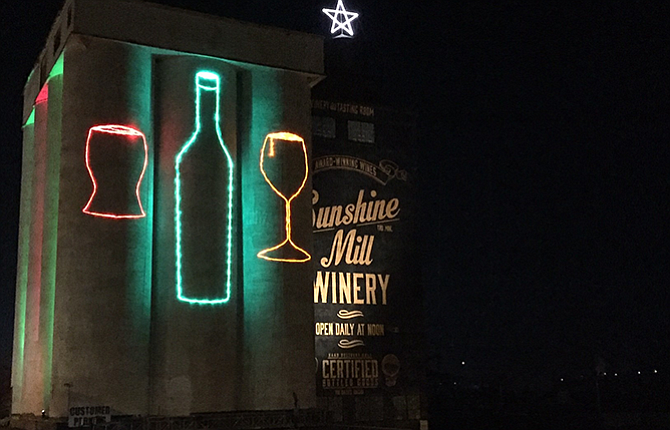 Very little about the Columbia Gateway Urban Renewal Agency's actions in recent years have made sense — and the current situation involving Sunshine Mill's request to have a loan forgiven highlights the inequities.
James Martin, president and chief executive officer of Sunshine, recently asked urban renewal to forgive a balloon payment of $350,000 owed on a $600,000 loan made in 2009 for property improvements.
Martin has also requested to restructure the $309,770 balance on a land sale contract. He said an unanticipated supply chain failure last year caused a revenue shortage that has made repayment of the two loans difficult.
There are plenty of folks in town saying that these loans should be repaid in full because the Martin family is obligated to repay the money it borrowed.
The problem with that assessment is that other developers aren't even being asked to take out a loan — they are being given the property in exchange for the possibility that they might create a lower number of jobs. Or the property is being sold to them at a fraction of the price paid by urban renewal, once again because renovation of the building might spur other business growth downtown.
By way of background, urban renewal signed over the old Elks building at Third and Court streets for $1 to David Blanko for development of a National Neon Sign Museum. The agency paid $245,000 for the vacant property.
Negotiations are currently underway with Tokala Development to turn over, at no cost, the former Tony's Town and Country building on Second and Federal streets, that was purchased by urban renewal for $450,000, to accommodate 40 apartments and retail outlets.
Most recently, urban renewal sold the Granada Theater, purchased for $358,406, to Charles Gomez Productions for $60,000. The new owners have agreed to make $300,000 of improvements.
This erratic way of doing business begs the question: Why are people who are not local being given huge financial breaks for what they might be able to accomplish,while the business in town being run by a native who is employing about 55 people is held responsible for all costs?
In 2005, urban renewal paid a $295,267 for the Sunshine property.
The old flour mill closed in 1978 and the property was unoccupied for many years. At one point, officials discussed spending $1 million to tear down the concrete silos.

The Martins have not only revitalized the property, they have preserved history by incorporating numerous artifacts and equipment from the mill's early history into their operation.
Isn't this project exactly what urban renewal is all about?
The intent of urban renewal is to improve specific areas of the city that are poorly developed or underdeveloped, eliminate "blight" and improve conditions to spur growth and job creation.
Every dime used by urban reneawl has been taken away from some other taxing district, so the money needs to be used as wisely as possible.
None of the other projects the agency board has chosen to recently support has the potential to create the same number of jobs as Sunshine. Not only that, but Copa di Vino, which is wine in a glass produced by the tenant of the mill, is sold around the world, further marketing our town.
In addition, having Sunshine as an "anchor business" has spurred other development on the east end of town.
The Martins are being held to an unreasonable standard in the new paradigm.
It seems to come down to agency and city officials picking "winners and losers" in funding choices. If the people on the board like you or your project, you get free help. If they don't — and James has been termed "arrogant" by some who are now making decisions— then you must pay your own way.
Ironically, none of the officials sitting in judgement of the Martins have attempted to develop a multi-million project, yet they are quick to give advice and point out flaws.
It is risky business to attempt a lofty goal, but if these entrepreneurs succeed, we all win. The efforts being made by the Martins should be rewarded, not punished.
At the very least, urban renewal should find a way to restructure their loans so that Sunshine Mill stays fully operational. It's matter of fairness.