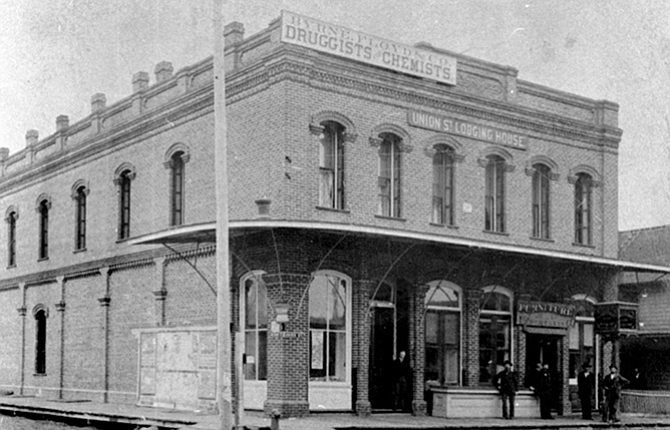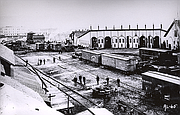 20 years ago – 1997
With her eight-year-old son nearby for support, Klickitat County Sheriff Karen von Borstel went on record that she is a recovering alcoholic and admitted to consuming alcohol while on the job, both as a county deputy and as sheriff. "I need to just be honest and tell you all the stuff," von Borstel said. "I thought about this, and I thought I could either make this positive or negative. I need to set an example and be honest." Von Borstel said last Saturday she accepts the fact that public outcry to her revelation of on-the-job drinking could jeopardize her job. "I plan on finishing my term," she said. "If I drink again, I plan to resign."
The feasibility of the grain elevator relocation project hinges on actual costs being close to estimated costs. And Chuck Carlson thinks it'll be a go – though he's seen enough strange things happen with final bids to throw in a dose of caution.
The city's parking ordinance is difficult to enforce and should be reworked, the city council agreed Monday. But, it's too late to change it before this
holiday season, so city staff will talk with downtown businesses about short-term options for this year, and a long-term solution for the future.
40 years ago – 1977
A Mosier man was killed Friday afternoon when a rifle he was loading into his pickup discharged and struck him in the chest. Michael Thomas Hobart, 32, P.O. Box 365, died in a Hood River hospital.
A request to rezone some shoreline on the Columbia River at Dallesport goes to a hearing Monday night when the Klickitat County Planning Commission meets at 8 o'clock in the Dallesport school. Some of the property owners making the request want to install a barge loading facility to transport gravel, and they envisage a rail spur and road within the zone which would be a strip of land along the river.
SHANIKO – More than 500 prospective buyers attended the first day of the auctioning of the Shaniko Hotel, its contents and its collection of wagons Friday. Some buyers from all over the country, including John Keen, president of the Eurasian Co., Honolulu, who claimed the items being auctioned off were "junk." "I felt the man from Hawaii was way out of line," said Sue Morelli Widmark, owner of the historic hotel, this morning.
Oregon State University sororities and fraternities pledged a number of students from this area.
60 years ago – 1957
PORTLAND (UP) – The Russian rocket which launched Sputnik, the earth satellite, was reported seen over Portland at 5:17 a.m. today. Robert Boardwell of the Grout school moonwatchers reported seeing the third-stage rocket which he said was "brighter than the north star." He said that he did not see the Sputnik, which is about three minutes behind the rocket.
An overheated electric dryer caused a "no damage" fire at the Walter H. Davis home, 313 W. Ninth street, at 8:54 a.m. today.
City police last night took into custody two girls who admitted having previously escaped from Louise Home for Girls at Portland. The girls were booked in county jail and held for officials of the home who were expected here today.
A pistol holster was given to city police last night by a man who reported having found it near trash burning barrels at the eastern edge of the city.
MCMURDO SOUND, Antarctica (UP) – The Pan American clipper America landed today at McMurdo Sound, completing the first commercial aircraft flight to Antarctica. Passengers on the 2,400-mile history-making flight included U.S. Ambassador to New Zealand Francis H. Russel; New Zealand Labor Minister J. K. McAlpine, and 36 U.S. Navy officers and men assigned to Geophysical Year scientific stations.
80 years ago – 1937
A thief who apparently found nothing that struck his fancy despite the fact that more than 1,000 different articles of merchandise were available for his choice entered the Ben Franklin store sometime Wednesday night, according to a police report. The prowler gained entrance through a skylight and left by a rear door, officers said. Store employes were unable to find anything missing.
Visitors at the office of County Sheriff Harold Sexton this morning smelled a pungent odor and noticed that all the office windows were open. Office employes explained that the office communicates with the Wasco county jail on the floor below and that it therefor got the full benefit of a fire started in the jail by a demented prisoner who had been placed in a padded cell. The prisoner set the padding on fire with a cigarette.
PORTLAND, Oct. 15. (UP) – The plant of the Plylock corporation was operated today as yesterday without one-fifth its normal personnel at work and little violence reported. The A. F. of L. workers again had to file through an assemblage of between 200 and 300 C. I. O. employes of the plant who claimed they were locked out when they affiliated with the John L. Lewis organization. Some workers reported their cars were pelted with pebbles farther away from the plant.
100 years ago – 1917
Samuel White and K. K. Kubli of Portland will hold a patriotic street rally at the corner of Second and Washington tomorrow evening, commencing at 7:30 o'clock, in the interest of the Liberty loan. Folda's band will give a concert preceding the speaking.
With the sentencing of Arthur C. Golden and D. S. Parker of Portland, the "September" term of circuit court formally came to a close this afternoon, as far as Judge Fred W. Wilson is concerned. It is understood that Judge Morrow of Portland will come here Saturday to sentence Ewan McLellan of Shaniko, who was convicted of stealing two horses belonging to C. A. Matthews. Judge Morrow heard the case when it was tried.
LONDON, Oct. 15. – Field Marshal Haig reported today the violent German cannonading of South Broodseinde, to which place the British recently advanced. The infantry is inactive, however.
TORONTO, Oct. 15. – Tom Longboat, the famous Indian runner, was killed in France while serving in the Canadian army, according to a letter which has been received here from Tom Daley. Details were not given.
POLO GROUNDS, New York, Oct. 16. – The Chicago American league team won the baseball championship of the world this afternoon, defeating the New York Nationals 4 to 2.