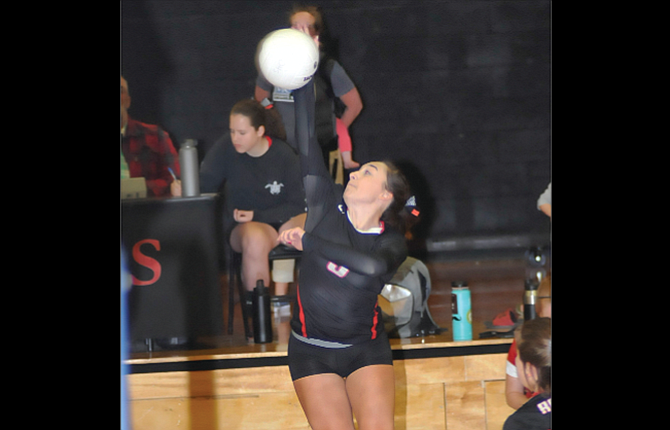 The Dufur Rangers won their eighth match in a row, sixth by sweep, over Mitchell-Spray by final scores of 25-3, 25-13, and 25-13 Thursday night in a Big Sky Conference District Crossover game played at Dufur High School.
With the win, the No. 18-ranked Lady Rangers take on Ione in an opening-round district match at noon on Saturday in Moro for a chance to earn a state berth.
"We got done what needed to be accomplished, which was earn our berth in the district tournament," said Dufur head coach Kristin Whitley. "We kept missed serves to a minimum, and used the slower game play to set ourselves up offensively for some great kills."
Mikayla Kelly continued her top play with a team-high nine kills, six aces and a block, Sydnee Byers tacked on seven kills and senior Chloe Beeson had six kills.
Trinity Blake dropped a pair of aces, Maddy Smith tallied two kills, and Kayla Bailey delivered a kill and an ace serve.
"It is amazing to see their hard work paying off and see them peaking at the right time, working together and getting some stuff done," Whitley said. "This win is really a morale-booster for the girls as they head to the district tournament. It is super-important for all of us."