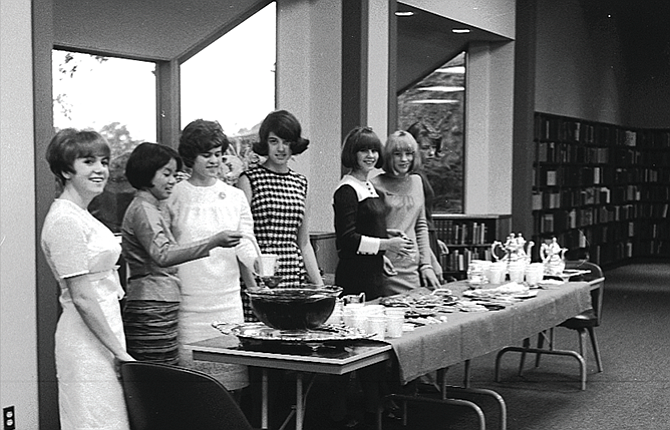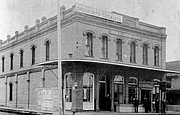 20 years ago – 1997
As the saying goes, a man's home is his castle, but in Bob Nippolt's case it's literally true. Bumping down a one-way country road in Husum, visitors come around a final bend and are greeted with a jaw-dropping sight: a four-story, 5,000-square-foot stone castle, complete with towers and arched windows. The structure, over nine years in the making, is a comfortable blend of antiquity and high-tech. The walls are 20 inches thick, and the ground-level corners of the house support a million-pound load.
CELILO – A fall celebration of the harvest gathered for winter will take place this weekend at Celilo Village, 12 miles east of The Dalles. The 10th annual Mid-Columbia powwow will draw as many as two thousand visitors from across the western United States and Canada during its three-day run Oct. 24-26.
Even though Petersburg's days as an independent school district are numbered, the school building itself will hold students for years to come. District patrons were assured of that much, at least, Tuesday night by representatives from Dufur and The Dalles School District 12, both of which are candidates for a merger with Petersburg.
40 years ago – 1977
Mid-Columbia Shrine Club members added truckloads of food to the annual Shriner Food caravan when it came through The Dalles en route to the Shrine Hospital For Crippled Children in Portland on Friday.
The Dalles now has two members on the five-member Oregon Columbia Gorge Commission.
A new land use plan for western Wasco County has been drafted and some form of it will eventually control the land use.
A flag football game between The Dalles Area Jaycees and The Dalles firemen is set for 1:30 Sunday afternoon at the Wahtonka High School Field. Admission is a donation of canned food, which will go to Volunteer Services, sponsors of the game.
CORVALLIS, Ore. (UPI) – State School Superintendent Verne Duncan told the state Board of Education Friday that social studies textbooks "should present facts as they were, not as we wish them to have been." With that, Duncan recommended the state textbook commission's criteria be changed so that social studies texts continue to use "our founding fathers." The commission had recommended that the phrase, and others, be changed to remove sexist language.
INDIANAPOLIS (UPI) – A jury Friday night found Anthony Kiritsis innocent by reason of insanity on all counts of kidnaping businessman Richard Hall and holding him captive for 2½ days with a shotgun wired to his head. The verdict followed almost three full days of deliberations.
60 years ago – 1957
The body of a man found beneath an overturned car on the north side of the Columbia River highway three miles east of Rowena was identified yesterday as that of Harry C. Witzel, 47, Portland. State police said today that Witzel was the 14th person to die this year as the result of a traffic accidents in Wasco county.
District Attorney Harry Hogan will present the Roswell Edgar Davis case to the grand jury tomorrow morning. Davis, charged with negligent homicide as an outgrowth of traffic accident near Mosier in which three persons died, was arraigned this morning before Justice of the Peace L . M. Martin.
Dr. George Newhouse, veteran worker on behalf of public power, resigned last night as director and treasurer of the Northern Wasco People's Utility district and was replaced in both capacities by Alf Wernmark of The Dalles.
WASHINGTON (UP) – Sen. John F. Kennedy (D-Mass.) of the Senate Rackets Committee today accused the giant Continental Baking Co. of violating the Taft-Hartley act. Kennedy said Continental and W. R. Kitchin, head of the firm's Morton Frozen Foods Division, must have been aware they committed unfair labor practices in coercing employes not to join one union and later encouraging them to join another which sought much lower raises.
80 years ago – 1937
Contrary to reports published in a Hood River newspaper, The Dalles has no intention of abandoning the "rally day" activities that for the last several years have been a prelude to the annual Dalles-Hood River high school football game.
According to an announcement by members of the Salvation Army advisory board, a drive will be opened here Monday, October 25, to obtain funds necessary for the service rendered by the Salvation Army during the winter months. Heretofore the drive was held in April each year, but because of the fact that the greatest amount of service is rendered during the winter, the organization officials and board members have chosen October for the annual drive.
PROVIDENCE, R. I., Oct. 22. (UP) – Friends of Governor E. Quinn asserted today that an attempt to kidnap 18-months-old John Cappelli, son of Secretary of State Louis W. Cappelli, proved Quinn's charge that "thugs and criminals" had come to Rhode Island for the scheduled fall meeting at the $3,000,000 Narragansett Park race track.
SOUTH BEND, Ind., Oct. 22. (UP) – Dr. Douglas W. Owen, once again free to pursue his study of crime, is doing "all in his power" to solve the murder of Melba Moore, his attorney said today. The eccentric psychiatrist who carries seven cigarette lighters in his pockets, added generously to his knowledge from the experiences of his two-day detention in county jail.
100 years ago – 1917
O. M. Plummer of Portland, campaigning in the interests of the food conservation campaign, arrived here this morning. He was met at the train by Count School Superintendent Clyde T. Bonney and was taken to the Court street school, where he addressed the pupils.
Members of the Wasco county Farmers' union, at a meeting which was held at Dufur Saturday afternoon, bought Liberty bonds to the amount of $20,750.
SAN FRANCISCO, Oct. 22. – Threats of poisoned food at the banquet to be held tomorrow night in honor of congressmen were received today by Julius Kahn, a prominent San Francisco citizen. United States Judge Morrow also received an I. W. W. letter, declaring that those attending the banquet would be either poisoned or dynamited.
WASHINGTON, Oct. 22. – Sixty-seven persons lost their lives when the American transport Antilles was torpedoed, it was officially announced today.