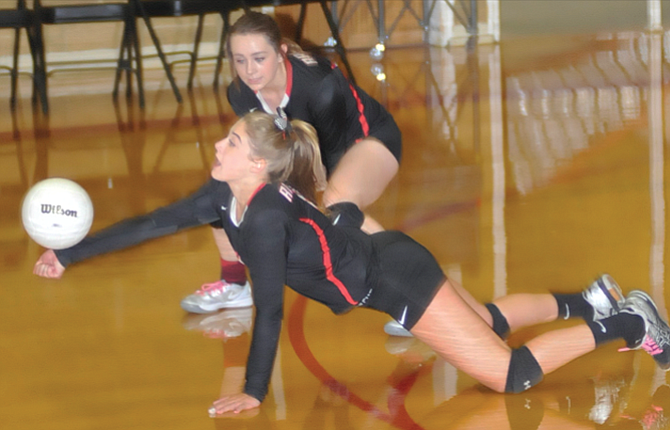 DUFUR – The Dufur Rangers may have been swept in two matches Saturday at home versus 2A St. Paul and Culver, but head coach Kristin Whitley used the double dual as opportunity to gauge how her group would do against two top-3 programs.
"Overall, I'm glad to have the opportunity to play such high-caliber teams," Whitley said. "It gave us the opportunity to analyze our weak points that we need to really work on going forward. It also gave us practice fighting for every point, while overcoming frustration."
St. Paul won in three sets by scores of 25-20, 25-13 and 25-13 for the sweep.
Alexus Outlaw and Mikayla Kelly netted four kills apiece, Kalie Ellis had two, and Chloe Beeson chipped in two kills, three blocks and three aces each. Kelly also had two blocks.
No. 1-ranked Culver wrapped up the afternoon with a three-set sweep by final margins of 25-14, 25-10 and 25-13.
For the Lady Rangers, Beeson hit for five kills, nine blocks, 10 digs and three aces to lead the way.
Kelly ended up with a kill and seven blocks, Outlaw added a kill and eight digs, and Byers notched a kill and eight digs.
Ellis and Zoe Hester had a kill each, Trinity Blake had three digs, Haili Wolf-DePriest picked up a block and Aleksei Uhalde was good for two digs.
"My bench players really stepped up to support teammates, who were tired and needed a mental break at times," Whitley said. "I'm glad to have such a versatile bench."
No. 25-ranked Dufur (4-9 overall, 2-1 league) next hosts Klickitat, Wash. at 5 p.m. tonight in a non-league varsity match.