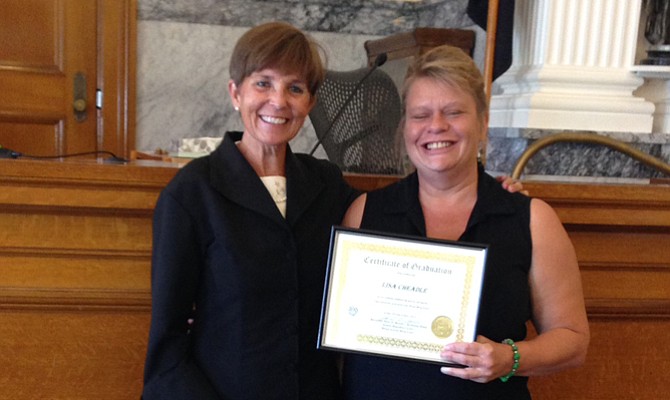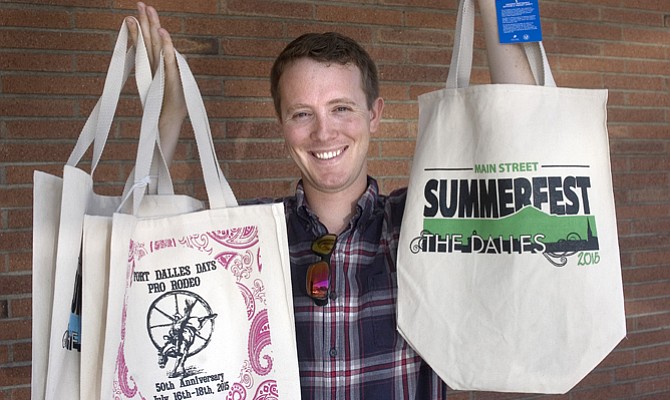 There is a lot going on at The Dalles Wasco County public library. Here is a roundup of this summer's offerings:
Nonprofit events calendar from July 1, 2015.

Five veterans, one KIA, honored for their service
New entries KIWANIS PROGRAMS: Kiwanis meetings are held every Thursday at noon at Spooky's and visitors are welcome. June speakers include: Jun. 11, Carolyn Purcell, speaking about what's new at Columbia Gorge Discovery Center and upcoming events. Jun. 25, is the monthly club business meeting. For more information go to www. thedalleskiwanis.org.
Entertainment calendar from June 18, 2015.
DUFUR — The Historic Balch Hotel located in sunny Dufur Oregon announces its summer concert series highlighting four amazing groups June-September. Kicking off the summer series this Saturday, June 20th from 5-8 p.m. on the grounds at the Balch will be Fields of May.
The annual Fort Dalles Days celebration offers almost two weeks of family activities, including the Fort Dalles Days NPRA Pro Rodeo July 16-18. The Second Annual Chili Cook-off kicks things off Saturday, July 11. The cook-off is a benefit for Family Services at The Next Door. Enter your favorite Chili recipe in the contest or come down and sample some of the best chili in the territory.

Legion to hold cook-off this July
Relay for Life is Saturday, June 20, 9 a.m. to midnight at the Wahtonka Campus of The Dalles High School, 3601 W. 10 St., The Dalles. SCHEDULE OF EVENTS
The Hometown Heroes focus in The Dalles continues through July 4 and involves an event this Saturday to help veterans access services to improve their quality of life. Jennifer Borne, disabled veteran outreach program coordinator for Worksource Oregon's office in The Dalles, is organizing Veteran Resource Day on Saturday, June 20. From 10 a.m. to 2 p.m. at the Community Meals location, 315 West Third Street, veterans will be able to get help from Wasco County Veteran Service Officer Russell Jones. He will provide assistance to file claims for benefits and compensation. In addition, representatives from several agencies will be available to provide information about housing and other social programs. The Vet Mobile Center out of Salem will also be on site to offer counseling.

Club motto is 'Service above self'

Barber missed war by one day

While some describe Disneyland as "The Happiest Place on Earth," grade-schoolers from Maupin found the Northwest Cherry Festival carnival a close competitor during a visit behind the scenes April 24.
Arts and entertainment calendar from June 11, 2015.
Shaniko kicks Pioneer Days on June 20-21. The streets of Shaniko will be filled with activities such as coal-forge blacksmithing, gunfights, and kids' pioneer games to offer a glimpse into the past. The focus of the event is Shaniko's pioneers who left their mark.
Previous Next