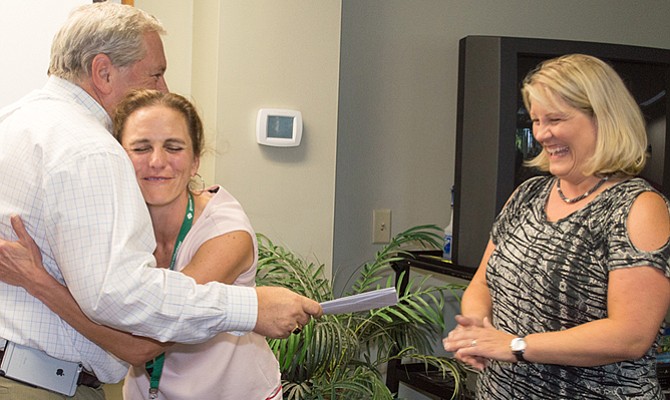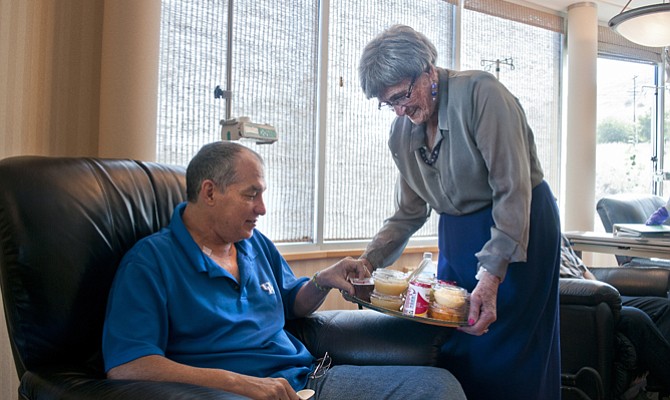 Burgerville employee leads local relief effort, collecting items through Sept. 7
The FIRST LEGO League (FLL) season is kicking off already, and coach training is scheduled Saturday, Sept. 19. FLL is a team engineering and science program for kids ages 9 to 14 that culminates in an international robotics tournament. The first competitions that local teams participate in are the Columbia Gorge FLL Qualifying Tournaments in December. This year's theme is "trash trek," with students working to explore the fascinating world of trash. From collection, to sorting, to smart production and reuse, there is more to trash than meets the eye. FLL team registration is open now and will likely close in mid-September.
The Mid-Columbia Health Foundation's Celilo Cancer Center Fund received $7,817 from Maupin's Splash for Pink event organizers this week.
When an almost 92-year-old veteran showed up at American Legion Post 19 earlier this month, members scrambled to find him a place to stay and help him access other services. Mayor Steve Lawrence, finance director for the post, said it became apparent during the ordeal that veteran groups needed to get better organized.

Rodeo honors military, police and firefighters

Daughter gets to know dad after 42 years
The Wasco County Fair theme, Aug. 13-16, is "Hometown Heroes" and the Oregon State Extension Service is seeking photos from members of 4-H or FFA who have served in the military for an exhibit.
Next Door's Foster Parent Recruiter, Amy Lindley, will host an informational open house on three different dates at Mid-Columbia Fire & Rescue, 1400 W. Eight Street in The Dalles.

Local veteran program now a state model

New Booster Club will raise funds for uniforms, team needs
Arts and entertainment calendar from July 30
At its July program meeting, Meyer Memorial Trust awarded 29 grants and program related investments, totaling just over $5.6 million, for organizations across Oregon and Southwest Washington.

Blackwell family of Petersburg returned from dinner to find house in flames
Community members, businesses, faith-based organization leadership and representatives from civic groups are invited to a discussion about building volunteerism and promoting citizen engagement in area events.
Organizers of the annual Pig Bowl competition between law enforcement agencies in the Mid-Columbia are are seeking a family or individual to raise money for at the 2015 event, which takes place in September.
Previous Next