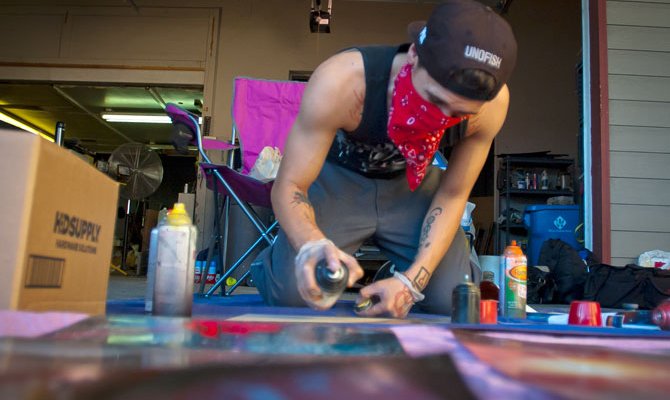 BINGEN —Washington Gorge Action Programs Food Banks and Nutrition Programs will host its first Food Bank Fundraiser at the Columbia Gorge Interpretive Center Museum on Saturday, Aug. 23, from 7 to 9 p.m.

The Dalles Habitat for Humanity and Mid-Columbia Habitat for Humanity are now one organization, Columbia Gorge Habitat for Humanity

The Columbia River Gorge Quilters' Guild (CRGQG) will present its annual Quilt Show at the Hood River Middle School, August 14-16.
MORO — The Sherman County Historical Museum hosts a special book signing with Jane Kirkpatrick on Saturday, Aug. 23, from 1 to 3 p.m.
Renowned American folksinger and storyteller Adam Miller will perform at public libraries at Hood River and The Dalles on Tuesday, Aug. 12 (Hood River) and Wednesday, Aug. 13 (The Dalles).
Nonprofit events calendar from Aug. 5, 2014.
Nonprofit events calendar from Aug. 3, 2014.

The 12-year-old "Little Sister" who lives in Wishram is not what most people expect when they think of kids who need mentors. She's bright, well-spoken, outgoing and has a supportive family.
Free vision screening through the See to Read program for children ages 3 to 7 is set for Tuesday, Aug. 19, from 10 a.m. to 1 p.m., at the Hood River Library.
Nonprofit events schedule from Aug. 1, 2014.

The seventh annual Patriot Guard Riders visit to the Oregon Veterans' Home drew 33 riders to The Dalles July 26.

Arts and entertainment calendar from July 31, 2014.
The Charlie Brown Juggling Show will be at the Sherman County Public/School Library Tuesday, Aug. 5, 11:00 a.m.

U.S. SEN. RON WYDEN, flanked by members of the Patriot Guard Riders, prepares to award USAF Lt. Colonel George Ruddell, seated with his wife Mavis, with the Congressional Gold Medal during a ceremony at the Oregon Veterans Home in The Dalles July 26. See story on Ruddell, published in the Sunday, July 27, Chronicle. Mark B. Gibson photo
Nonprofit events calendar from July 30, 2014.