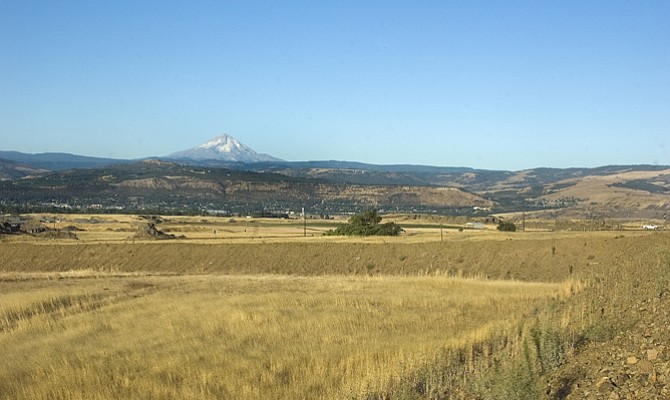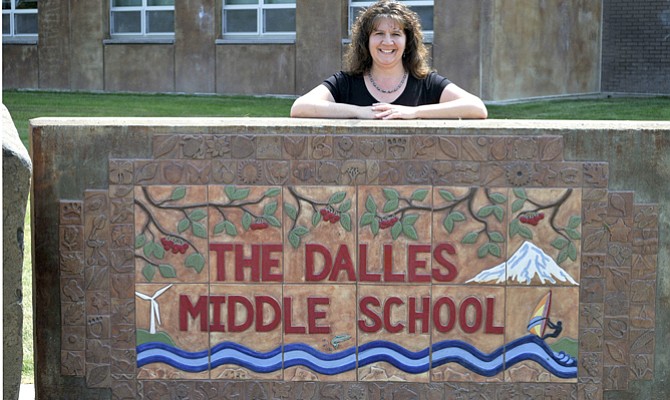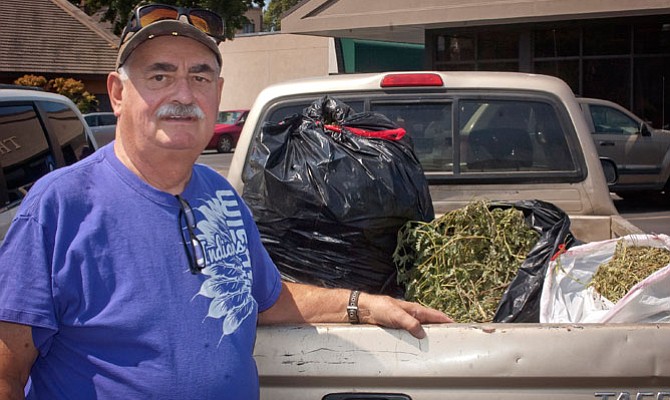 OUTDOOR ADVENTURES with Military Heroes Vice President Hal Woods receives a $6,600 check from Cristie Amaral, director of the Maupin Chamber of Commerce.
Community calendar from July 22, 2015.
Eight great photos have been selected as winners of the Columbia Gorge Parenting Education Awareness photo contest.

The Fort Dalles Museum is offering free admission as part of Fort Dalles Days Saturday, July 18, 10 a.m. to 6 p.m. The Surgeon's Quarters, Antique Vehicle Buildings, and the Anderson House and Barn will all be opened to visitors.
Nonprofit events calendar from July 14, 2015.
A flea market will take place Sunday, July 19, to support The Dalles and Hood River National Guard. The event is from 9 a.m. to 3 p.m. in the parking lot behind Klindt's bookstore and west of the Wasco County Veterans Service office. Donations can be taken to the second floor office of Fort Dalles Readiness Center this week during regular business hours, 8 a.m. to 4:30 p.m.
Patriot Guard visit Veterans Home.

Delaney Filby is spending the summer as a reporter
The late Gary Honald will be remembered in a Celebration of Life on Sunday, July 12, from 2 to 4 p.m. at the Civic Auditorium in The Dalles, The date would have been Honald's 80th birthday, a day that he took great delight in reminding everyone about The Dalles Kiwanis Club meetings, paying $1 for the privilege. each week.
There is a lot going on at The Dalles Wasco County public library. Here is a roundup of this summer's offerings:
Nonprofit events calendar from July 1, 2015.

Five veterans, one KIA, honored for their service
New entries KIWANIS PROGRAMS: Kiwanis meetings are held every Thursday at noon at Spooky's and visitors are welcome. June speakers include: Jun. 11, Carolyn Purcell, speaking about what's new at Columbia Gorge Discovery Center and upcoming events. Jun. 25, is the monthly club business meeting. For more information go to www. thedalleskiwanis.org.
Entertainment calendar from June 18, 2015.
DUFUR — The Historic Balch Hotel located in sunny Dufur Oregon announces its summer concert series highlighting four amazing groups June-September. Kicking off the summer series this Saturday, June 20th from 5-8 p.m. on the grounds at the Balch will be Fields of May.