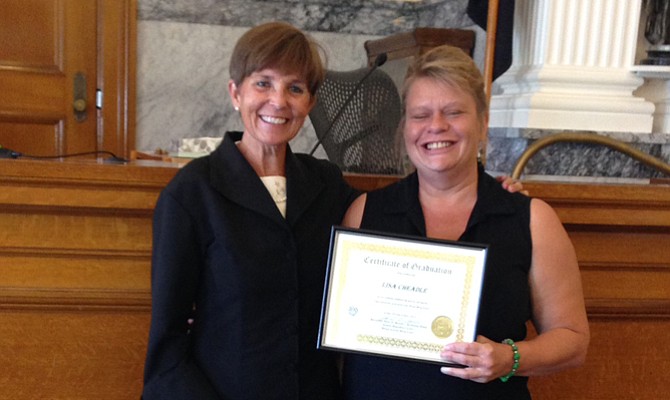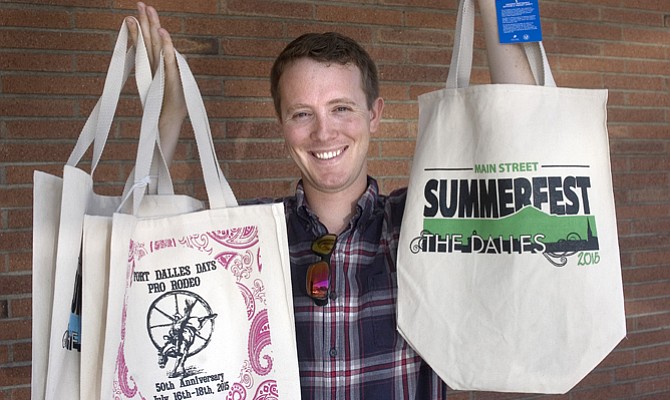 Marge Harding, who began her career as a home economics teacher at The Dalles High School and now resides in Oregon City, will present a program titled "Did They Really Wear That to the Courthouse?" at the Original Courthouse Annual Meeting Saturday, May 30, at 1:30 p.m. at the original courthouse, 410 West 2nd Place.
The "All That Jazz" auction of four pianos artistically repurposed by The Dalles High School students and local artists is set for Thursday, May 28, starting at 6:45 p.m. at Sunshine Mill and Winery.

The Dalles sixth, seventh and eighth grade bands will give performance June 4

Marine pays tribute to his warrior-father
Call (541) 296-3355 to register soon!

Pair enjoys crafts, baking, and more

Rainbow hues highlight weekend fun

Mama Jane's Pancake House lead cook Minvera Cornejo, left, and owner Kristy Long participated in the Muscular Dystrophy Association Lock-Up Friday. Local business owners and community leaders were "locked up" at Spooky's Pizza and called family, friends and co-workers to make donations towards their "bail." In its first year in The Dalles, the fundraiser collected $10,000.

Friends plan prom as fundraiser

Margie Anderson served with pride, now wants to help others
Nonprofit events calendar from May 6, 2015.
What's happening from April 26, 2015.
Arts and entertainment calendar from April 23
Jones said new form will make process more efficient

Mini-museum set up in Second Street storefront